Home appliances maker Konka to raise its investment in R&D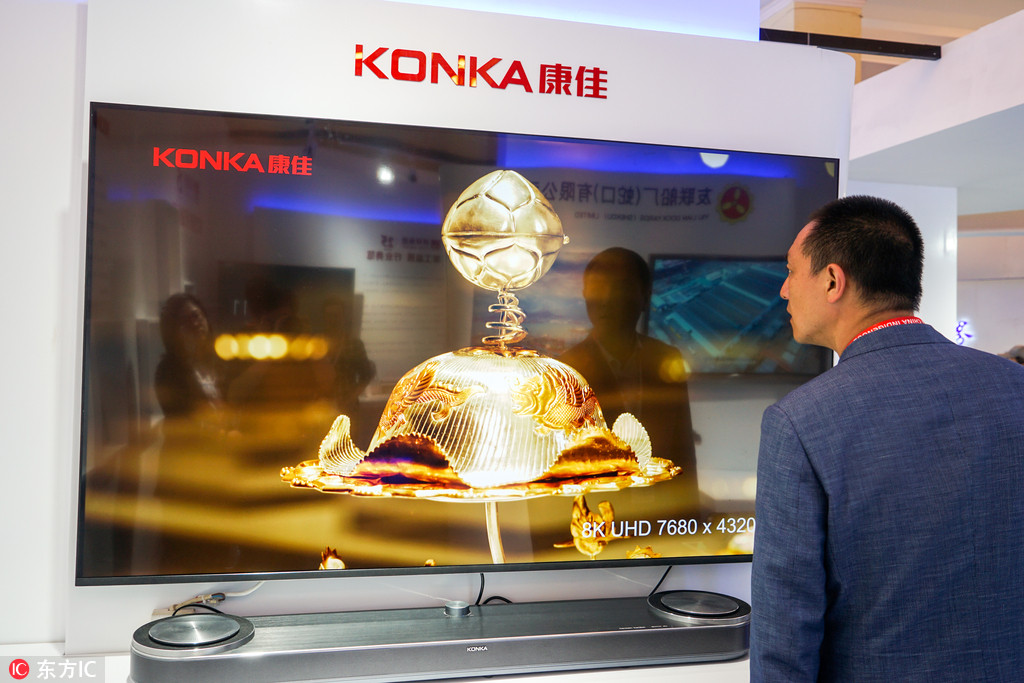 Chinese home appliances manufacturer Konka Group Co Ltd will increase investment in 5G, 8K, AIoT (artificial intelligence plus internet of things), semiconductor and new display, as part of its broader push to drive the consumption upgrade of the country's television industry.
The Shenzhen-based company will focus on building a TV-centered home IoT control and display center. Its IoT platform, which combines TV screen and smart home control, will present all the information of smart home devices in visual form, and allow users to control their home intelligent devices.
According to Beijing-based consultancy All View Cloud, TV sales reached 12.02 million units nationwide in the first quarter of 2019, down 1.1 percent compared with the same period of last year, while related sales revenue totaled 34.9 billion yuan ($5.2 billion), down 13.1 percent year-on-year.
Zhou Bin, president of Konka, said the company, which invested 482 million yuan in research and development last year and mastered about 100 core and key technologies and developed the Aphaea chip with independent intellectual property rights, will further increase its investment in R&D.
It also launched the new flagship TV A3, which supports 8K decoding and 8K signal input, and invited Chinese actor and singer Lu Han to become the spokesperson, in a bid to make the brand more fashionable, young and entertaining, and have a greater influence on the post-80s and post-90s generations.
Last year, Konka spent 455 million yuan buying three subsidiaries from financially troubled refrigerator maker Henan Xinfei Electric Co Ltd, which is now marketed as Frestec. The move will enhance Konka's production capacity in white goods, such as refrigerators and washing machines.