China's self-driving trackless 'rail bus' starts first overseas run
Share - WeChat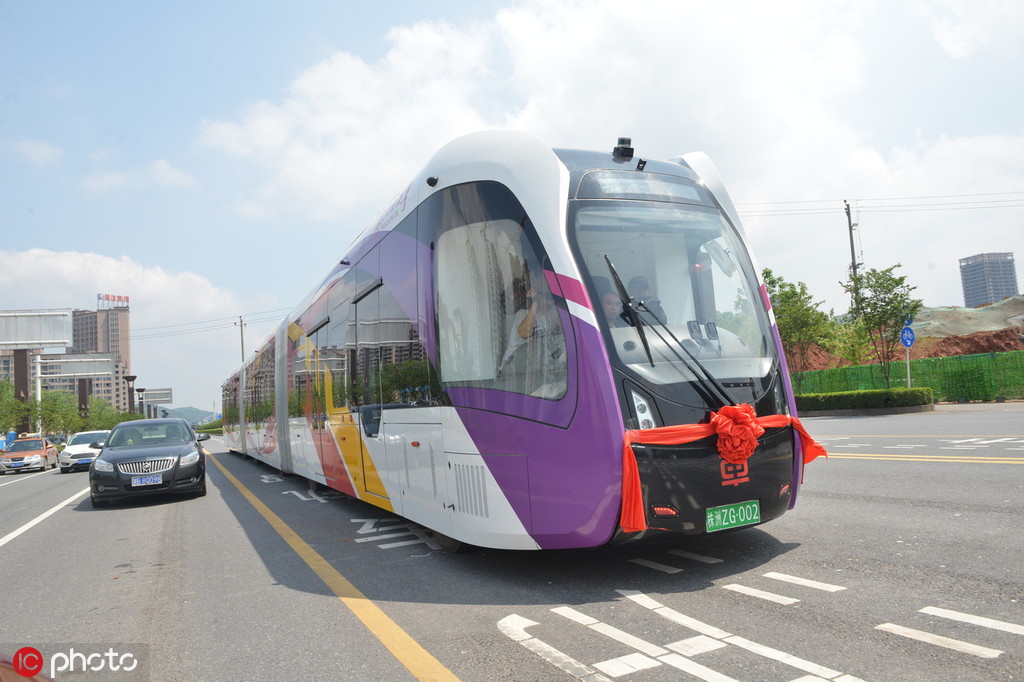 A smart electric vehicle on the Autonomous Rail Rapid Transit (ART) system began its first overseas trial run in Qatar on Wednesday, reports thepaper.cn.
The latest trial is designed to challenge local extreme-hot conditions in the capital of Doha, where the temperature has spiked to 70C recently.
The test will be carried out on a 7 kilometer-long route, and is expected to last until July 24.
The outcome of the test will determine the future of the 2022 FIFA World Cup host, as Qatar is vying for faster urban transportation.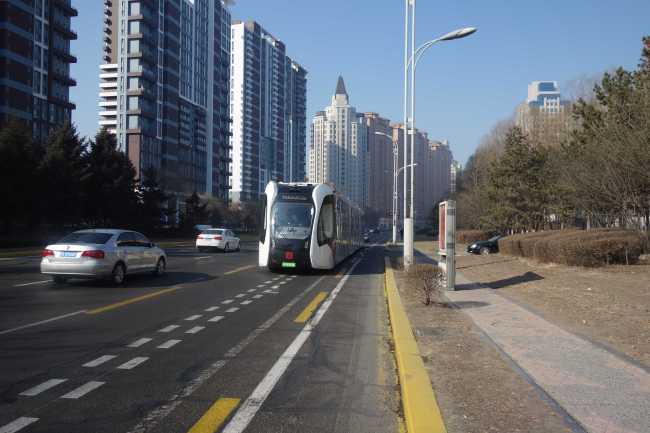 In February, the ART system passed various tests under harsh cold weather conditions in the city of Harbin, capital of Northeast China's Heilongjiang province.
The ART system was developed and launched by China's CRRC Zhuzhou Electric Locomotive Institute in 2017. The multi-carriage, electricity-powered unit is equipped with sensors that can read the dimensions of a road, enabling it to automatically plan its own route instead of following conventional rail tracks.
With a maximum speed of 70 kilometers per hour, the ART urban transport system is said to be agile, cheap, and non-polluting, carrying the advantages of both rail and bus transit systems, thus is described as a cross between a bus, train and tram.
The system is dubbed as the first of its kind in the world, and has been put into regular service in various Chinese cities.