Automakers prepare for electric future in China
Share - WeChat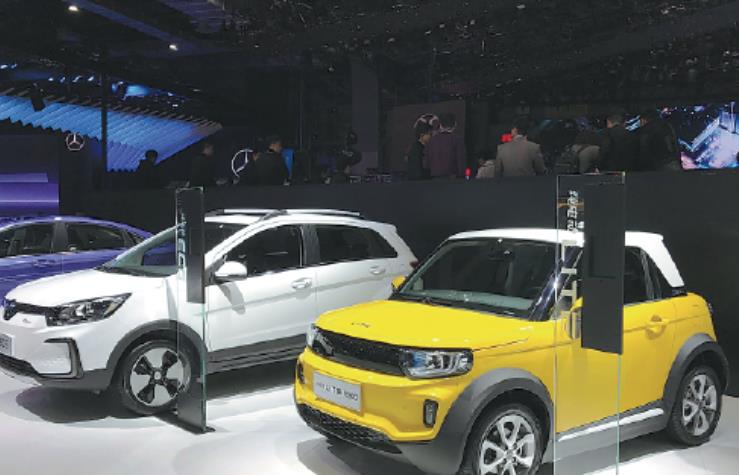 Industry consolidates its commitment to new energy at congress
Major carmakers and battery producers expect at least one out of every two vehicles sold globally in 2035 to be powered by new energy, a sign of their growing commitment to e-mobility.
The estimate is part of a consensus that Volkswagen, BMW, BYD and other representatives held at the World New Energy Vehicle Congress in Boao, Hainan province, last week.
They pledged to scale up investment and collaboration in terms of research and development. They also called for countries' governments to offer supportive policies and charging infrastructure.
China will be a pivotal market in the process of the global auto industry's electrification, said industry insiders.
Starting its new energy initiative in 2009, the country overtook the United States in 2015 as the largest market for electric vehicles, plug-in hybrids and fuel cell vehicles.
So far, China has around 3.5 million such vehicles on its roads. The figure is expected to reach 5 million by the end of 2020, according to the China Association of Automobile Manufacturers.
Wang Chuanfu, founder and chairman of BYD, said 10 percent of China's new car sales in 2020 will be new energy vehicles.
"Despite the downward trend in China's overall passenger car market, new energy vehicles' growth rate is expected to reach around 40 percent this year. And for us, the growth rate will reach 70 percent to 80 percent," said Wang at the congress.
Wang suggested a wide adoption of electrified vehicles in public transport, which will help speed up the transition to e-mobility in the country.
BAIC Chairman Xu Heyi echoed Wang's words. He said at the congress that all of the taxis in Beijing will be electric in two or three years.
FAW is committed to new energy vehicles as well. Chairman Xu Liuping said such models will account for at least 40 percent of the carmaker's total passenger cars by 2025.That figure is forecast to reach 60 percent by 2030.
But Xu cautioned that as new energy vehicles gain popularity, emerging problems, especially battery-related ones, should be dealt with carefully and quickly.