Vehicle sales drop by 9.6% in June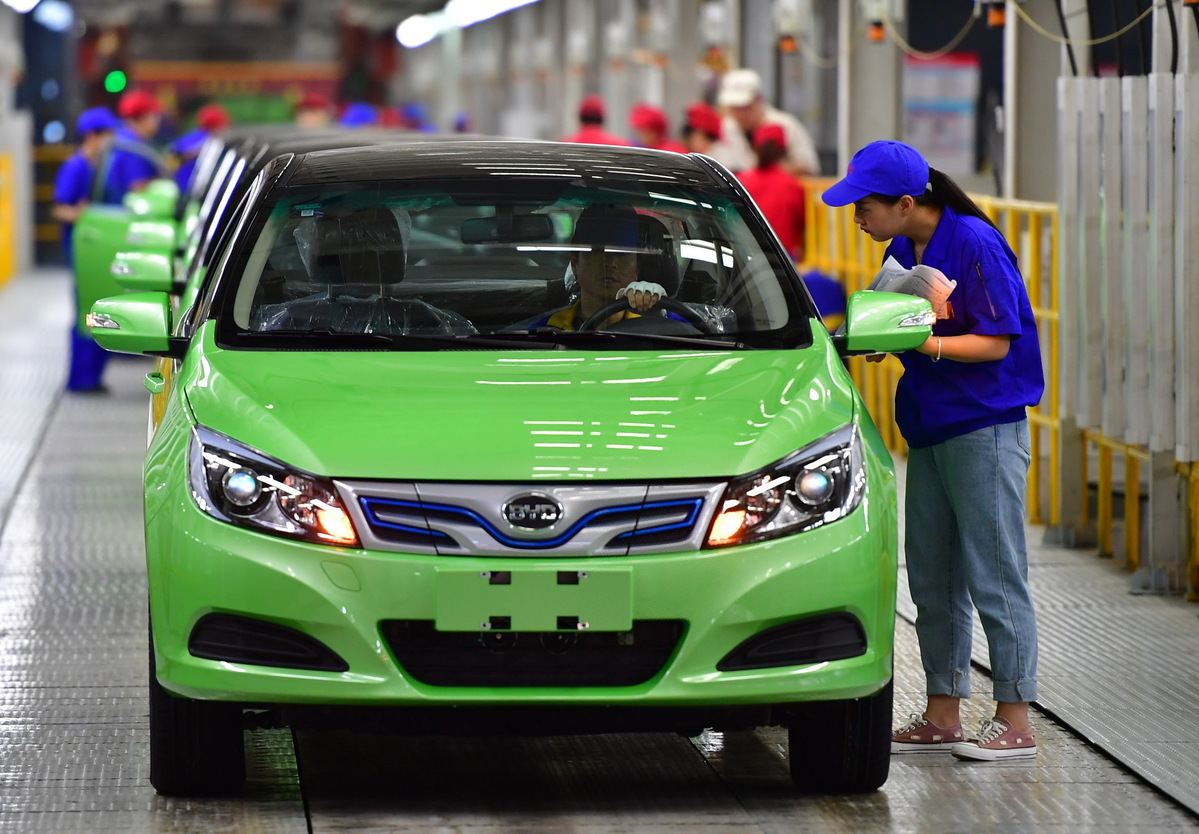 China's automotive market continued its downward spiral in June, which has prompted the country's leading industry association to downgrade its estimate to a fall of up to 5 percent from 2018.
Vehicle sales last month stood at 2.056 million, down 9.6 percent year-on-year, which marked the 12th straight monthly fall, said the China Association of Automobile Manufacturers on Wednesday.
Sales from January to June totaled 12.32 million, falling 12.4 percent year-on-year.
Passenger vehicles, which accounted for the absolute majority of the auto market, stood at 10.12 million in the same period, marking an even steeper fall of 14 percent.
"As things have turned out, it would be exceedingly difficult to realize the estimate we made earlier of zero percent growth," said Shi Jianhua, deputy secretary-general of the association.
The CAAM nevertheless expected the market would be better in the second half of the year because the base number starting from July 2018 was lower and models in line with the new emissions standard will be gradually introduced into the market.
By the end of June 20, there were 2,144 State VI models from 99 carmakers, accounting for around half of all models in the market, according to statistics from the China Passenger Car Association.
More than a dozen provinces and municipalities in China adopted the new emissions standards in July, and dealers' promotional efforts to sell off their stock of State V vehicles pushed up the sales in June.
Statistics from the China Passenger Car Association showed that retail sales of sedans, sport utility vehicles and multi-purpose vehicles last month grew 4.9 percent year-on-year, the first time in more than a year.
But Li Zehan, an analyst at China Galaxy Securities, said that the discounts in June may affect retail sales in the third quarter because the prices are returning to normal.
Li said the wholesales from carmakers will likely to rise as dealers would like to build up their stock of vehicles in line with new emissions standard.
Yet so far most carmakers have been affected to some extent.
Geely, the best-selling Chinese brand, delivered 90,875 vehicles in June, falling 29.3 percent year-on-year. Its sales from January to June totaled 651,680 units, down 14.99 percent.
The carmaker has scaled down its 2019 sales target from 1.51 million to 1.36 million, almost 10 percent less than its deliveries last year.
GM is one of the most popular international carmakers in the country. Together with its joint ventures, it saw an almost 15 percent fall in sales from January to June to 1.57 million.
The US carmaker expected the Chinese market to remain flat this year but it added that a number of new models would be launched in the second half of the year.
Despite the downward pressure, premium carmakers are doing a better job.
BMW sold 350,070 BMW and MINI-branded vehicles from January to June, up 16.8 percent year-on-year.
Porsche's China sales soared 28 percent in the same period despite a lukewarm first quarter.
Jens Puttfarcken, president and CEO of Porsche China, said the carmaker will see its sales hit a record this year.
New energy vehicles are insulated from the market fluctuations as well. Sales of electric vehicles, plug-in hybrids and fuel cell cars totaled 134,000 units in June, up 56.3 percent.
In the first six months, new energy vehicle sales reached 614,000 units, up 48.3 percent from the same period a year ago.
The association expects an overall rising trajectory for the segment. At least 1.6 million new energy vehicles will be sold this year, up from 1.2 million in 2018.