Europe in no hurry to join US-led boycott of Huawei Technologies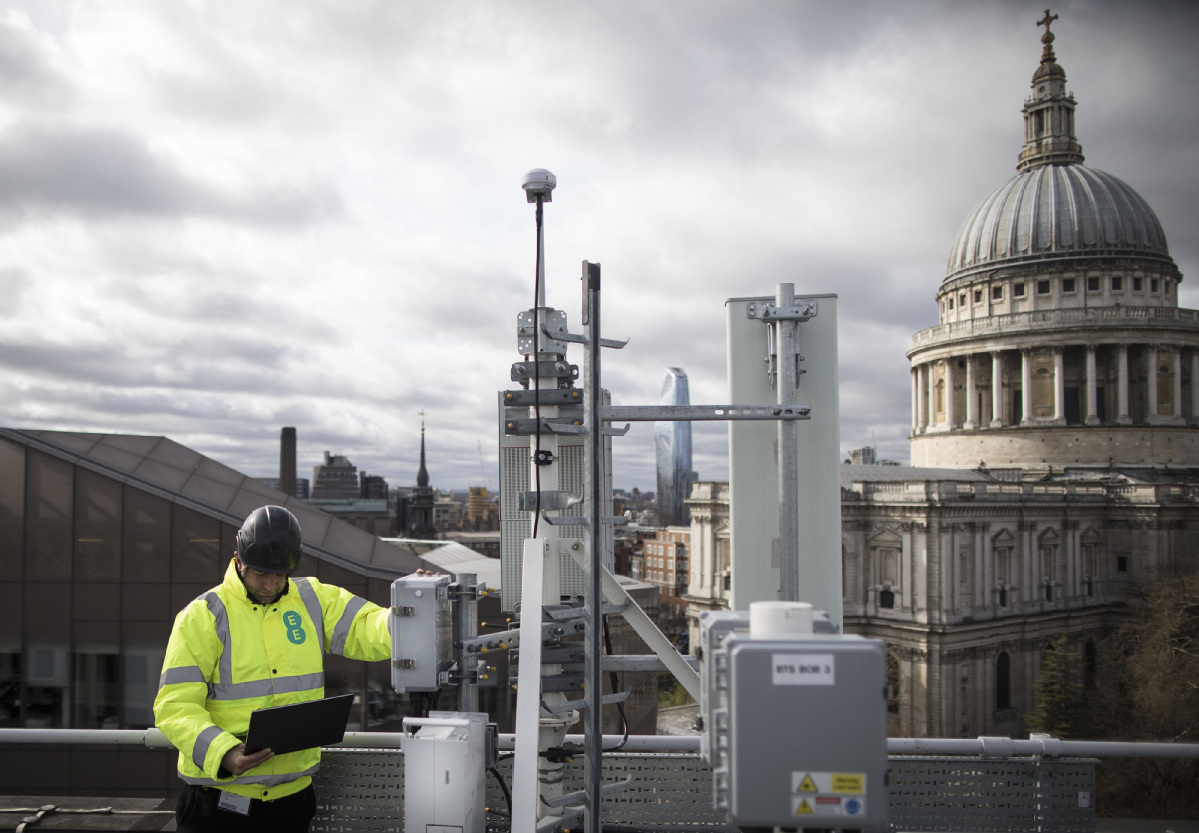 With United States President Donald Trump agreeing to allow Huawei Technologies Co to resume purchase of some US components and software, the question of whether the United Kingdom will, or will not, join the boycott of the Chinese technology giant suddenly seems less important.
Trump's declaration followed a six-week period in which US companies were barred from purchasing Huawei components and, despite Trump's words, Huawei will remain blacklisted until it is officially removed from the list. Even then, it will continue to be prevented from selling its products to US companies and to those in nations supporting the US-led boycott.
London, until now, has refused to join the boycott, despite several months of pressure from Washington, which claims to have identified weaknesses in Huawei's kit that make it vulnerable to use by spies, a claim the company vehemently denies.
But, despite the importance of the evolving situation, neither Boris Johnson nor Jeremy Hunt, the two men vying to become the UK's next prime minister, have overtly said whether they plan to join the US-led boycott.
Theresa May's replacement will be named at the end of July, after the ruling Conservative Party's 160,000 members participate in a postal ballot. May had reportedly been leaning toward allowing Huawei to participate in noncore parts of the network but both Johnson and Hunt have hinted they may join the boycott.
Johnson, the bookmakers' favorite to win the leadership race, said on June 28 that the nation should not let its relationship with Huawei jeopardize intelligence-sharing with its allies, including the US.
Liu Xiaoming, China's ambassador to the UK, said any British ban on Huawei would send a "negative message" to other Chinese companies considering investing in Britain.
In a televised interview with the BBC, Liu said: "Will the UK still be a business-friendly environment for Chinese companies? It will send a very bad signal, not only on trade, but also on investment."
Huawei, which employs 7,000 people in the UK, opened its first local office 16 years ago. Between 2013 and 2017, it invested or procured more than 2 billion pounds ($2.54 billion) in the UK, and, in 2018 it pledged to spend a further 3 billion pounds on British technology and services during a five-year period.
A recent report commissioned by four of the UK's major mobile network companies - EE, O2, Three, and Vodafone - found that a ban on Huawei would delay the rollout of 5G technology in the UK by up to two years. The study, published by tech consultancy Assembly Research, said such a delay would cost the British economy between 4.5 billion pounds and 6.8 billion pounds.
Margot James, the UK's minister for the digital and creative industries, supports Huawei's participation in the UK's 5G rollout, and said the government should act on the recommendations of the UK National Cyber Security Centre, which has found no evidence to support the US' claims.
Huawei, meanwhile, is continuing to promote its products and services and will take its roadshow to the Goodwood Festival of Speed in Sussex, England, between July 4 and July 7.
The UK government is expected to reveal its Huawei decision when it publishes a telecoms supply chain review in the coming weeks.
Other EU nations are also considering their position but none has been quick to join the US-led boycott. The president of the German telecoms regulator said earlier this year that Huawei should not be excluded from the nation's 5G network. And the biggest Dutch carrier, KPN, has said it plans to use Huawei equipment. The European Union issued recommendations about 5G security in March in which it called on member states to review their networks by the end of June and report their findings to the EU Commission. As yet, no EU nation has joined the boycott of Huawei products.