US business groups voice relief at revival of talks
Share - WeChat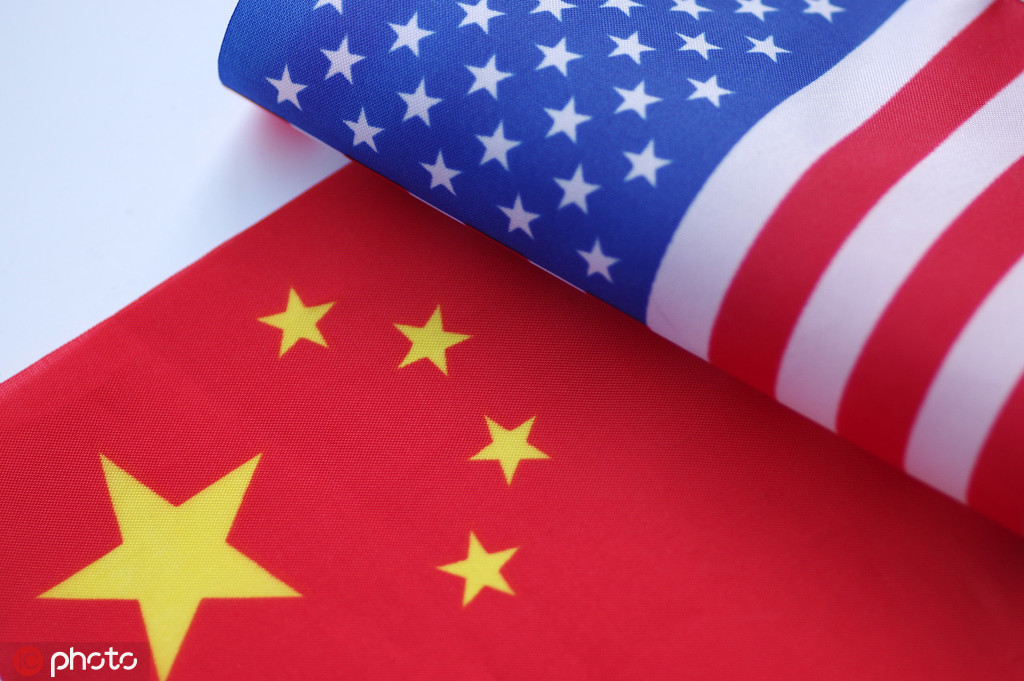 Major US business groups said on Saturday that they were encouraged and relieved that the economic teams of United States and China will restart talks and that Washington will not impose new tariffs on Chinese imports.
They also expressed the hope that the progress made at a meeting of the two countries' leaders will lead to the end of the trade war.
"The US-China Business Council and its members are pleased that the United States and China have agreed to get back to the negotiating table on trade issues and to postpone further escalation of their tariff battles," the business council said in Washington, hours after Chinese President Xi Jinping and US President Donald Trump met on the sidelines of the G20 Osaka Summit.
"We're going to work with China where we left off," Trump said on Saturday. He said he will allow US companies to sell some components to Huawei, the Chinese telecom giant that was put on a US Commerce Department blacklist last month on national security grounds.
The US-China Business Council represents about 200 US companies that do business with China, including Apple and Microsoft. It also includes chipmakers Intel and Qualcomm, which had earlier said they would stop selling supplies to Huawei "until further notice".
John Neuffer, president and CEO of the Semiconductor Industry Association, said the progress made at the presidential meeting in Osaka was good news for the semiconductor industry, the overall tech sector, and the world's two largest economies.
"We are encouraged the talks are restarting, and additional tariffs are on hold. We look forward to getting more detail on the president's remarks on Huawei," he said on Saturday.
The association, which represents companies that account for 95 percent of semiconductor production in the US, has been opposing tariff escalation on Chinese imports.
At a hearing on June 18 on the planned 25 percent tariffs for an additional $300 billion worth of Chinese goods, Devi Keller, the association's director of global policy, said, "If tariffs on key consumer IT products are implemented, the economic consequences for the US IT industry will be crippling."
At least 300 US companies and trade groups attended the seven-day hearings, and the overwhelming majority of them lamented that additional tariffs would raise consumer prices, disrupt supply chains and potentially ruin businesses.
Also on Saturday, Gary Shapiro, president and CEO of the Consumer Technology Association, said Trump "wisely" decided against imposing more tariffs on China.
"But we still need a trade deal that removes all tariffs-which are simply taxes paid by US consumers and businesses," Shapiro said in a statement.
Jason Oxman, president and CEO of the Information Technology Industry Council, said his organization, the "global voice of the tech sector", was "relieved" that Trump had reconsidered his threat to impose additional tariffs.
"Given the size and influence of both the US and Chinese economies, we must address and resolve our differences in the interest of the global economy," Oxman said.
"We urge both sides to continue to confer in good faith and conclude a deal that addresses long-standing tech trade issues and moves toward a more open and reciprocal US-China economic relationship," he said.
Other organizations also expressed optimism and hope that the US and China can reach a deal.
Myron Brilliant, executive vice-president and head of international affairs at the US Chamber of Commerce, said the organization hopes Beijing and Washington are now prepared to "go the last mile" to achieve an agreement.
The National Retail Federation, a leading opponent of tariffs in the US, said it hoped that progress made during talks between the two presidents lead to the end of the two countries' trade war.
"Pulling back from the brink of further tariff escalation is a good sign for retailers and their customers, and we look forward to continued progress in the talks with China so that further tariffs can be avoided and existing ones lifted," said David French, the National Retail Federation's senior vice-president for government relations.