Porsche optimistic about sales performance in China
Share - WeChat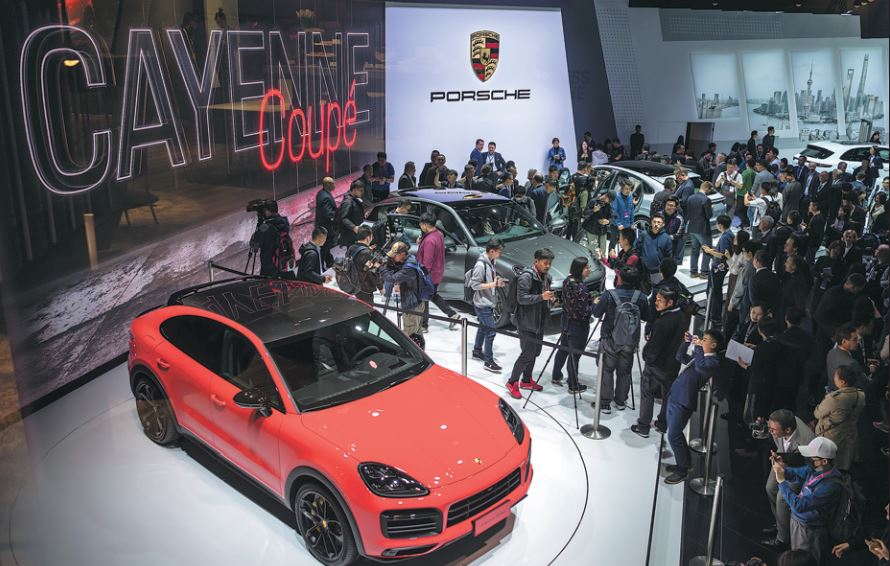 Premium carmaker braces for record sales and prepares for electric vehicle's arrival
Having gone through a lackluster first quarter, Porsche is expecting the sales in China to hit a new high this year although an overall slowdown has not shown signs of abating in the world's largest auto market.
"We would expect to be able to have another record year for total sales, exceeding the 80,108 we had last year," said Jens Puttfarcken, president and CEO of Porsche China, in an interview on Thursday.
Porsche saw a sales decline of 10 percent in the first quarter, which the carmaker said was mainly due to China's cut in the value-added tax. The move temporarily postponed some potential buyers' decision.
The company was also still preparing for change of China's emissions standards from State V to State VI in the three months from January to March.
"So in the first quarter we actually had a short supply of Panameras and Cayennes because we were just phasing out State V cars and did not ramp up State VI cars," said Puttfarcken.
"We are recovering now and we will definitely show a big increase against last year for the first six months," he said.
Porsche deliveries went up 50 percent in May, which helped to raise the growth rate in the first five months to around 10 percent year-on-year. Puttfarcken said considering the momentum, the year-on-year growth in the first half of the year would be over 10 percent.
In stark contrast, China's passenger car market witnessed a slump of more than 15 percent in the first five months from the same period last year.
Puttfarcken said Porsche's growth was mainly thanks to its lineup, which included the new Cayenne SUV as well as the smaller and more popular Macan SUV and the Panamera sedan. He said the company's preparations ahead of the emissions standards' transition have also helped, adding that most of its model lines will be available in accordance with State VI emissions standards.
More new models are around the corner. The Cayenne Coupé is also to be launched in August at its dealerships, the new 911 to come at the end of 2019.
Porsche's first electric vehicle, the Taycan, is set to hit the Chinese market in February, starting with the top version.
The base version, which will appeal to more customers, will arrive in the second part of 2020.
Puttfarcken said around 2,000 potential Chinese buyers have shown their interest in the model and made a down payment, and three quarters of those potential customers will be first-time buyers of the brand.
"Porsche is considered as a premium luxury brand and now we are providing a car combining new energy vehicle performance with Porsche performance. That's why new customers coming to us," he said.
"Our car will perform continuously in the same way as you would expect from a Porsche car."
Porsche is already preparing for the arrival of the electric vehicle with charging infrastructure.
Besides the private charging boxes, the company is equipping its 119 dealerships with high-speed charging infrastructure and working with partners to invest in facilities at destinations ranging from shopping malls to hotels and airports.
Porsche also offers valet services, which enables the drivers to get their vehicles charged.
The company is planning a trial project of a three-day free lease of an internal combustion engine car if Taycan owners embark on long-distance trips.
"We try to cover every potential situation that our Taycan customers can encounter," said Puttfarcken.