China outpaced US for first time as Lexus' largest market in April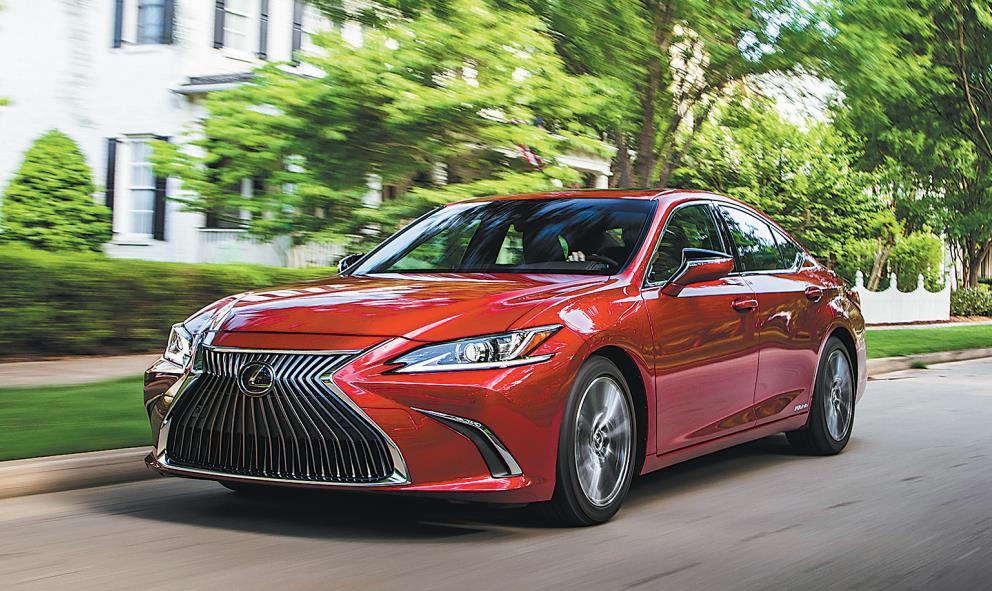 Toyota's Lexus sold more vehicles in China than in the United States in April, the first time China became the sales champion in the premium brand's 30-year history, a sign of its growing popularity with China's increasingly young and fashionable customers.
According to statistics from Lexus, China deliveries stood at 21,839 vehicles last month, up 46.9 percent year-on-year.
In the US, 21,360 vehicles were sold, down 1.3 percent from the same month last year.
For the first time, Lexus saw its monthly China sales exceed the 20,000-unit benchmark in April, as well.
Its ES sedan became the first Lexus model to sell more than 10,000 in a month in the country.
China's combined sales in the first four months stood at 58,700, up 11.1 percent year-on-year.
Though still ranking second after the US, the April sales figure was one of the latest signs of its popularity in the Chinese market, thanks to craftsmanship and service.
Last year, Lexus sold more than 160,000 vehicles in China. Since its arrival in China in 2005, the combined owners of Lexus vehicles in the country are estimated to have exceeded 1 million.
Analysts expect Lexus to soon join many other premium brands that see China as their largest market. For years now, the nation has already been the largest market for brands ranging from Audi and BMW to Mercedes-Benz and Porsche.
Lexus defines its target customers as "experiential masters", who are influential, seek extreme experiences, don't fear challenges and are creative, with an aesthetic consciousness. In an interview earlier this year, Hitoshi Otake, executive vice-president of Lexus China, said the company's customers in China are on average 35 years old and are getting younger and better-educated.
That is probably one of the reasons that the brand's iconic "takumi", or craftsmanship, is winning the hearts of more and more customers in the country.
Lexus is furthering its lineup, as well. Last month, it held the global debut of its multi-purpose vehicle LM at the Shanghai auto show, further demonstrating the importance of the Chinese market.
Now, the carmaker is offering more than 10 models in the country, ranging from sedans to coupes and SUVs.
Otake said services are even more important than products: "A product, including its exterior and interior, is tangible. Service is not, but it is service that touches people."
During the Shanghai auto show, Kevin Chen, general manager of the marketing and communication division of Lexus China, said: "Treating guests with the utmost sincerity assists Lexus to be approved by a million users, which is our unique brand advantage."