Gaokao changes with times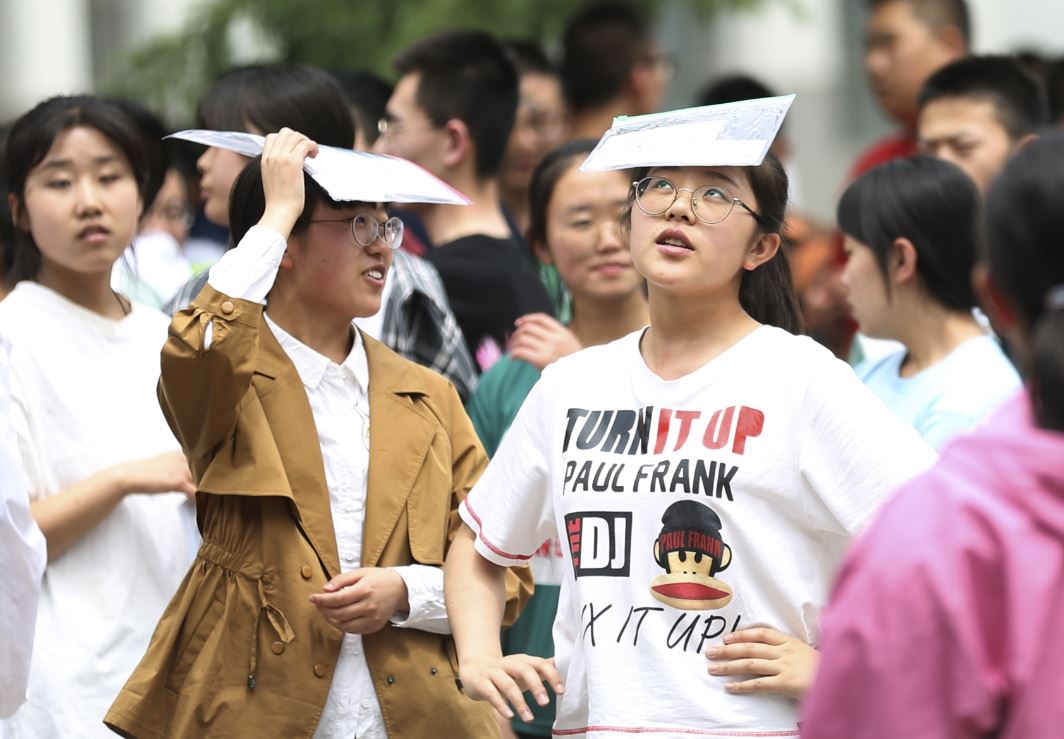 This year marks the 100th anniversary of the May Fourth Movement, a patriotic campaign launched in 1919 by young Chinese to fight imperialism and feudalism. Another composition subject was to imagine you're a youngster from a different era, and write a letter or lecture related to the campaign.
"These composition subjects are related to the current era, with a focus on the development and history of our country," said Liu Yingcheng, 56, a Chinese language teacher from Qianjiang, Hubei. "In the past, students only wrote an article, but now the literary form is expanded to a letter or lecture. It's more practical than before."
He asked students to pay attention to central issues and social news in China, to broaden their horizons and cultivate their perspective.
"It's vital to read widely," Liu said. "To write a good composition, students should have an in-depth view and know about its basic structure. Flowery language and creativity are also important."
He said that in previous exams, when students were asked to write out an ancient poem or classic Chinese, the question gave them the preceding sentence and they were asked to write the one that followed.
Now, the question was flexible, and students needed to know the meaning of the original text in order to get the right answer.
"In the past, students spent much time on rote learning of these things," Liu said. "Now, they can concentrate more on understanding the Chinese language."
Beijing and Zhejiang province are among the few regions in China that issue their own gaokao papers.
"Beijing's papers reflect the capital's characteristics," said Wen Yuhan, an 18-year-old gaokao candidate from the national capital. "In this year's Chinese language exam, the reading comprehension was about the city's deep-rooted hutong culture, which is connected with our cultural identity."
Wen said this year's liberal arts paper was closely related to current affairs, such as the ongoing International Horticultural Exhibition in Beijing and the protection of intellectual property rights in China.
"You can't learn by rote because many questions are flexible," she said. "You need to gain a thorough understanding of what you've learned from textbooks."
Xu Kejing, 18, a candidate from Hangzhou, Zhejiang province, agreed.
"In this year's gaokao papers in Zhejiang, some questions were close to our daily life and some were practical ones," Xu said. "Also, there were more open-ended questions. You need to apply theory to practice."