Gaokao an important stop on a person's lifelong journey: China Daily editorial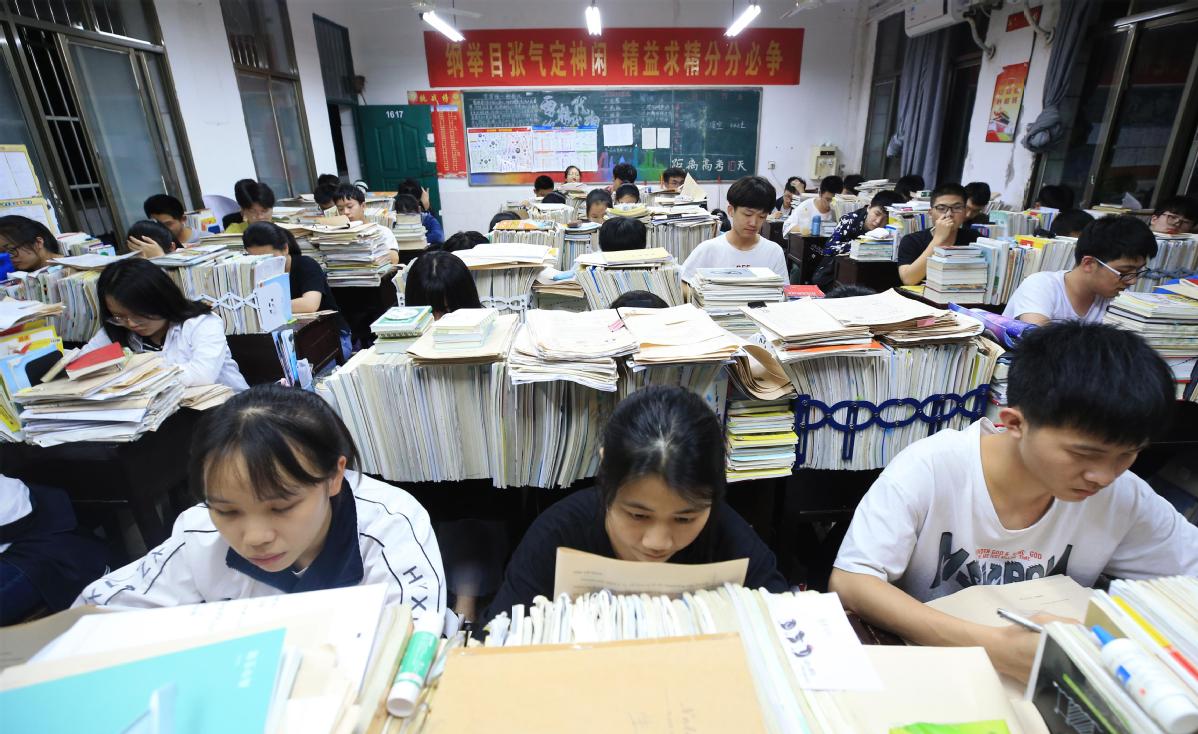 This week will be joyful for those who have gotten high scores in their national college entrance examinations, but miserable days for those whose scores may deny them the opportunity to study in a university.
While gaokao is a milestone of personal development for any high school graduate who takes it, those for whom it has not opened the door to a university should console themselves with the truth that higher education is not necessarily a guarantee of a successful career even for those who have grabbed an opportunity to study in a prestigious university.
Although for those from rural families or low-income households, the exam is undoubtedly the most likely means of upward social mobility, and entry to a prestigious university may indeed be a life-changer.
This year, 10.31 million students sat the exams, the largest number since 2008. Nearly 75 percent of them will be able to enter a university; the percentage was only 6 back in 1979 and 34 in 1998.
But while fortune may have smiled on them, the growing number who will graduate should bear in mind that they will face greater competition when trying to land a job after graduation, although they will also enjoy more autonomy in seeking a job than their predecessors.
Universities are under heavy pressure to reform so their graduates are better equipped for life after they graduate. Since it is easier to enter a university now, it is neither fair nor rational to select different students using the same test, and universities of different levels and types should target students with different talents.
With the rapid development of artificial intelligence and other technologies, some traditional professions will be replaced by new ones and universities need to update their specializations so as to meet the changing demands of the workplace.
If anything, the national college entrance examination can be compared to a way station in a person's life journey. It is hard to do a great job in gaokao, but it is even harder to equip oneself well enough, whether at college or not, for what will unfold in the next section of the journey.
The growing number of gaokao examinees has resulted in an intensified scramble to squeeze through the doors into university, with accompanying pressure of being a winner or loser in that competition. Yet the changing nature of work means that for some, vocational education may be the best way station that better serves their interests and offers the path to a rewarding career.
The enrollment for vocational colleges has increased by 1 million this year, which is meant to meet the urgent demand for technicians, engineers and highly skilled workers in the fields of some new industries. This may provide opportunities for those for whom the door to universities is closed.
Most Viewed in 24 Hours
China Views