Gaokao changes with times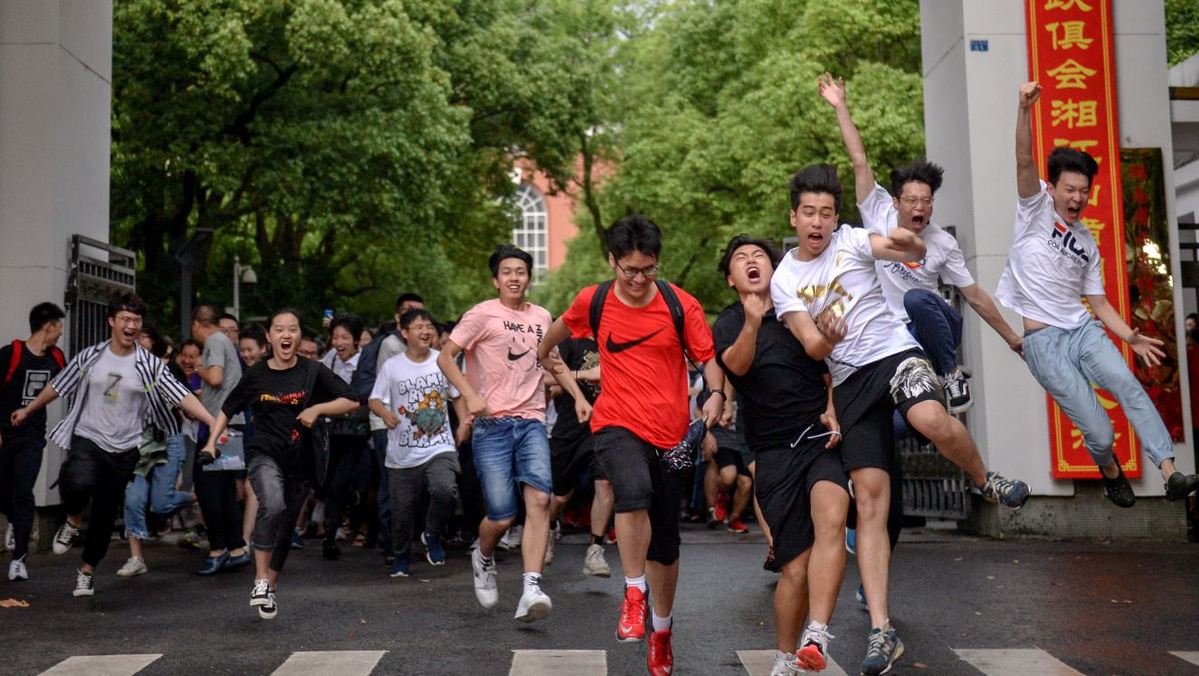 However, some students were puzzled when they encountered such unfamiliar questions for the first time in the exam.
"I was a bit amazed to read the Venus question, but I calculated the correct answer," said Tong Mengqi, 17, from a county in Huainan city, Anhui province.
"A force-feeding teaching method is obsolete. I agree that we should have more innovative questions in the gaokao, but it also means the level of difficulty is increased.
Meng Liping, 40, a math teacher from Shenmu High School, in Shenmu, Shaanxi province, said the two biggest changes, which had shattered previous stereotypes, were in this year's math paper. They were its innovative questions and the change in the order of the essay questions in the final part of the paper.
He said that had sounded an alarm for teachers. The approach of using a question bank was not a panacea anymore, and teachers needed to cultivate students' ability to think mathematically.
Meng said the ratio of such questions was higher this year, clearly signaling the course of reform in high school education.
He said there used to be an unwritten formula for the order of essay questions, but the order was totally different this year, with solid geometry replacing sequence and trigonometry.
"It's like having a meal," Meng said. "When the normal serving order of soup, main dishes and staple food is disrupted, students will feel at a loss."
He said such changes made students feel uneasy during the exam, because it was different from their practice papers. That required teachers to pay more attention to improving students' adaptability.
Meng said that when he took the gaokao in 1999, he had been worried that if he failed he would end up becoming a farmer.
"One question was about an iron and steel plant that had appeared on China's Central Television news," he said. "But our school had no TV and I never watched it.
"I could understand my students' mood. They're young and inexperienced. Teachers should train them in an all-round way to tackle different problems."