Big data driving digital economy boom in Guizhou
Share - WeChat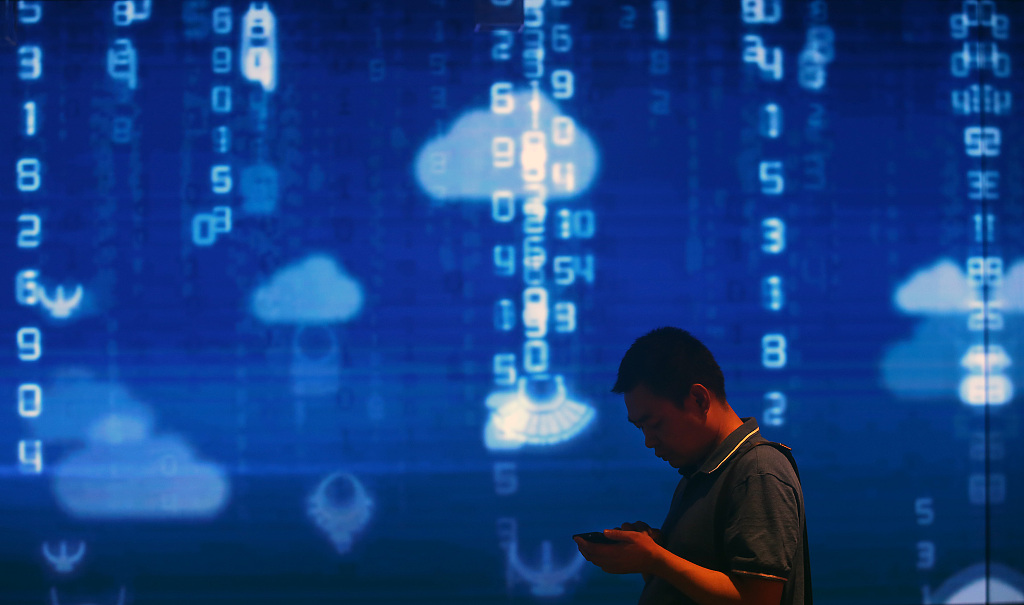 Southwest China's mountainous province Guizhou has witnessed a burgeoning digital economy. Driven by big data development, the region's digital economy growth led the rest of the country for four consecutive years, according to the Guizhou government Wednesday.
The number of jobs created by the digital economy increased at the fastest pace for two years in a row, it said, while the added value of electronic information manufacturing companies with annual main business revenue of more than 20 million yuan each has surged 35.31 percent yearly and software revenue has gone up 30.56 percent on average since 2014.
The electronic information sector has expanded its share in the entire industry to 1.9 percent from 0.3 percent back in 2013.
Big data has contributed more than 20 percent of Guizhou's economic growth, government data showed. Currently, over 9,500 big data-related enterprises from home and abroad operate in Guizhou, including Apple, Microsoft, Dell, Alibaba, Huawei and Tencent, China News Service reported.
Han Shaobo, vice-president of the provincial Big Data Development Administration, is quoted by the China News Service as saying that Guizhou has been stepping up integration between big data and other areas, such as real economy, social governance and rural revitalization.
An agricultural big data platform is an example in this regard, Han added, as the platform helps to improve management through data collection and statistic analysis.
Guizhou-based Manbang group uses big data to better match individual truck drivers and potential consignors seeking logistics services. The Uber-like freight service provider in China has registered truck drivers and consignors exceeding 8.1 million, with its business in 339 cities throughout the country.
Up to now, administrative villages in Guizhou have all become connected with optical fiber broadband and 4G networks. And the province has also built up a system to link production and the market, with more than 70 county-level e-commerce service centers, 10,250 e-commerce service sites in villages, and full coverage for express delivery and logistics in towns.
Guizhou is set to move all provincial-level government services to the internet this year, aiming to serve residents in a more inclusive and convenient way.