Cybersecurity systems need to be open: tech CEO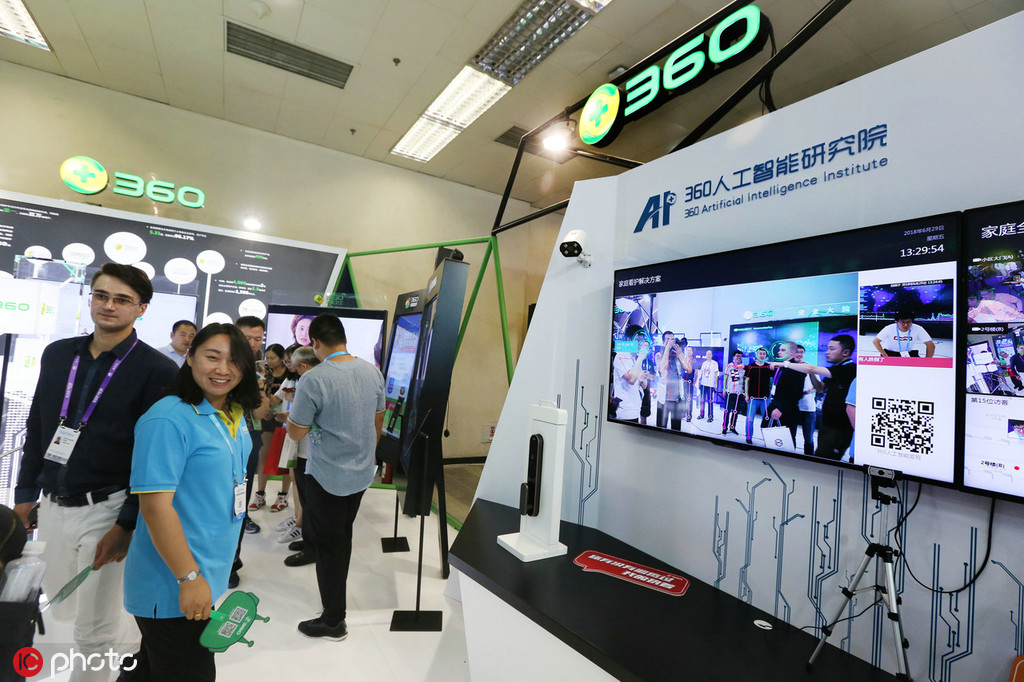 With cyber attacks getting more rampant, increased efforts are needed to build an open cybersecurity ecosystem, according to an industry tycoon.
Zhou Hongyi, chairman and CEO of 360 Security Technology Inc, said the winner-takes-all model is not viable in the cybersecurity sector.
"Actually, security and tech firms need to work together and become partners complementing each other," Zhou said on Wednesday at a news conference in Beijing.
"Entering a new era of 'big security', 360 is aiming to build the cyberspace radar system that solves 'visible' problems in network attack and defense. In other fields in the cybersecurity sector, our goal is to be an enabler that continuously empowers more security firms with our technologies, data and experience gained from years of development."
In recent years, the public has been bombarded with increasing reports of high-profile cyber attacks or security breaches, which not only damage electronic data stored on computers or servers, but also bring risks to personal and even national security.
Zhou said the company will continue to develop its internet business – including its search engine, online games and short videos – to generate revenue to fund billions of investment in cybersecurity.
Developing its internet business is just part of 360 Security Technology Inc's overall development strategy, which will also focus on building smart security brains – a comprehensive system using artificial intelligence, big data, and cloud computing.
These smart security brains will continue to evolve, achieving a higher level of perception, judgment, as well as decision-making and feedback capabilities.
The company will also offer more intelligent and integrated cybersecurity systems to solve home, city and national security problems, the company said.
"Due to the booming internet technologies, isolated networks are no longer a good choice. We need to keep an eye on potential security risks and strengthen our awareness of cybersecurity in the first place," Zhou said.
As part of 360's larger goal to build an open cybersecurity ecosystem, the seventh Internet Security Conference will be held in Beijing from Aug 19-20.
Two summits and nearly 20 sub-forums will be held during the conference to discuss how to cope with an increasingly complex network situation, how to strengthen cooperation in the industry, as well as leading security technologies, and talent development.