AI-enabled tuition ushers in the 'intelligent age'
Share - WeChat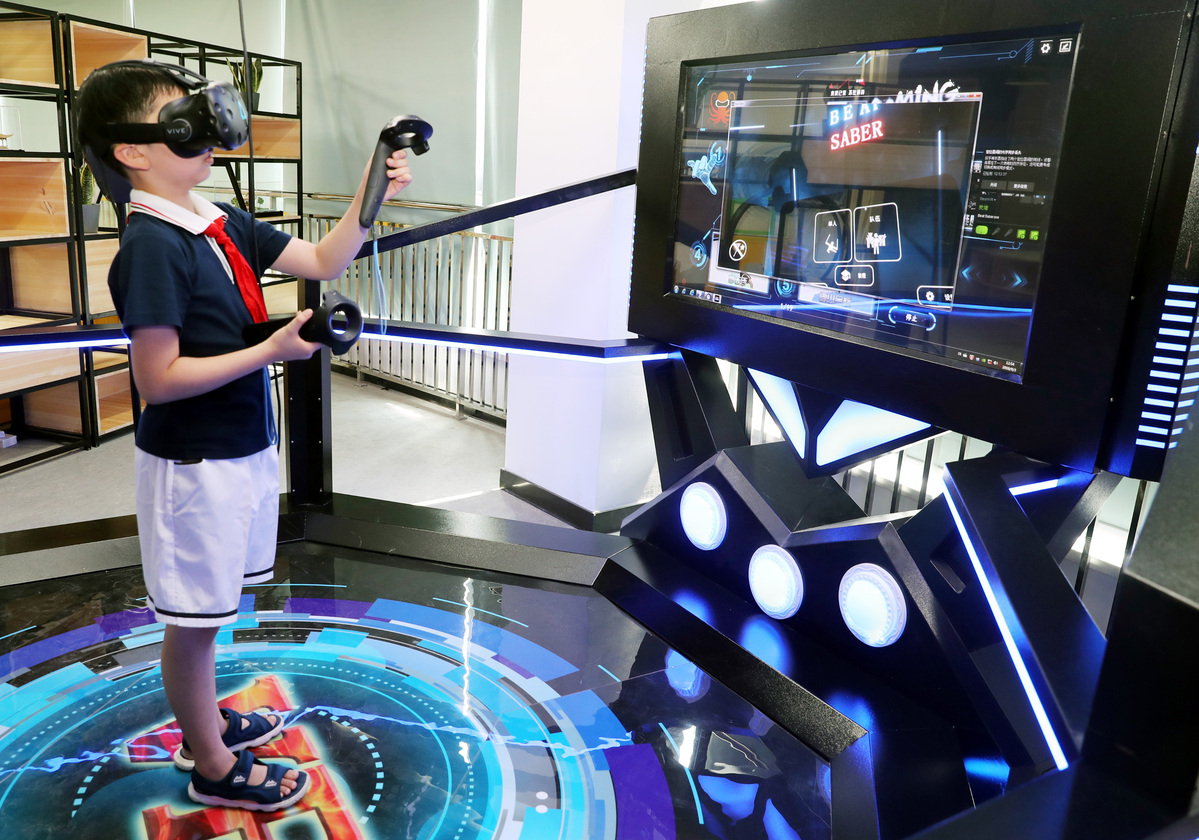 Use of new technologies in online education is breaking boundaries for the nation's students
Yang Ming, a 33-year-old immobile and partially sighted man from Chengde, Hebei province, never imagined he could become his family's "financial adviser".
However, in late April, he noticed trouble brewing in the financial statements of a company whose stock was owned by his relatives, so he advised selling the shares.
Although they were reluctant at first, his relatives sold the shares at a slight loss, but kept most of their 4,000 yuan ($578) investment intact.
A short time later, the company's stock went into free fall when the Shanghai Stock Exchange plunged as a result of rising uncertainty over trade negotiations between China and the United States.
"We dodged a bullet, thanks to the financial knowledge I learned from free online courses," Yang said.
Since 2013, he has been studying basic economics and finance on XuetangX, China's first and biggest massive open online course platform, launched by Tsinghua University.
By April, the platform was hosting nearly 2,140 classes provided by top universities from around the world and had more than 26 million registered users.
In recent years, China has embraced new technologies, such as artificial intelligence and big data, to provide lifelong, equitable and personalized educational opportunities for its 518,900 schools and 276 million students at all levels-the world's largest education sector, according to the Ministry of Education.
In a congratulatory letter to the International Conference on Artificial Intelligence and Education in Beijing last month, President Xi Jinping said China is fully using the advantages of AI and has deepened its integration to facilitate reforms and changes in the education sector.
At the end of the conference, about 500 representatives from more than 100 countries and 10 international organizations passed a joint agreement to promote research on frontier issues related to AI technologies and jointly explore effective strategies and practices to facilitate educational innovation.