Aiways invests in carmaker to guarantee production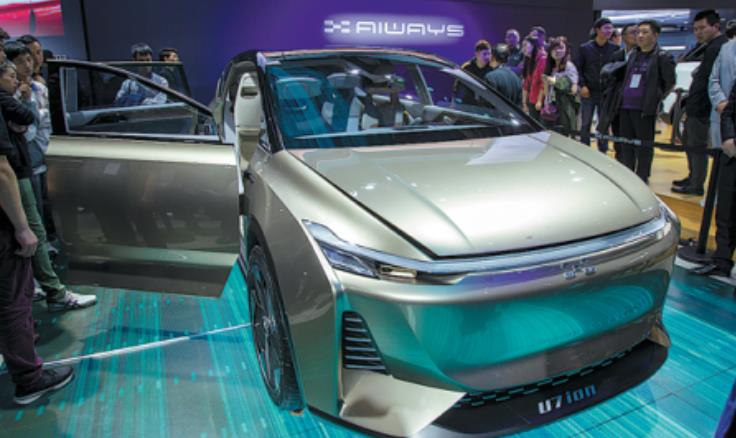 Chinese new energy vehicle startup Aiways is set to acquire part of Jiangling Holdings' equity in exchange for investing 1.75 billion yuan ($252.65 million). It is believed by insiders to be a solution to help the startup get a production qualification.
Changan Automobile - the Jiangling Holdings' parent company - disclosed the cooperation between the two automakers on June 4.
According to the information released, after Aiways' investment, the registered capital of Jiangling Holdings will increase from 1 billion yuan to 2 billion yuan. Aiways will hold 50 percent of Jiangling Holdings' share.
As a newly-established carmaker, Aiways has not received its production qualification for producing new energy passenger vehicles. Acquiring Jiangling Holdings' equity is a roundabout solution for Aiways to get the production qualification, insiders say.
"The collaboration with Jiangling Holdings is going forward. And as for the production qualification, Aiways has always been actively working on the application for that," said an insider from Aiways to the 21st Century Business Herald newspaper.
Aiways, founded in 2016 in Shanghai, engages in the research and development, production and sales of new energy vehicles.
The automaker unveiled its first production model - the Aiways U5, a sport utility vehicle, in November 2018. It is scheduled to hit the market at the end of this year.
As the launch date of its first model is approaching, Aiways is eager to solve the problem of production qualification.
The production qualification is an issue that troubles most of the emerging vehicle makers. Therefore, they turn to conventional carmakers to become capable of manufacturing. They do this by entrusting the conventional carmakers with the production and acquiring their equity to get their qualifications.
Before Aiways were the new energy vehicle makers WM Motor, Byton and CHJ Automotive who have used similar tactics.
By its acquisition of Dalian Huanghai Auto with 1.18 billion yuan in 2017, WM Motor got its production qualification. Its first production model, the WM EX5, has been on offer since April 20, 2018.
CHJ Automotive acquired the Chongqing-based automaker Lifan at the price of 650 million yuan to get the qualification to manufacture vehicles.
However, insiders have doubts on startups paying high prices for the qualification. The follow-up investment in the technology research and development as well as the plant upgrades and renovation are also costly, they said.
New Energy startups Nio and Xpeng chose to cooperate with conventional automakers to produce vehicles.
Nio, the Shanghai-based developer of high-performance electric vehicles has worked with JAC Motors. The two companies have built a production plant to manufacture the electric sport utility vehicle, Nio ES8, which hit the market in late 2017.
Xpeng Motors joined hands with Haima Automobile to produce its first model, the Xpeng G3, which was launched at the end of 2018.