Experts consider IP protection imperative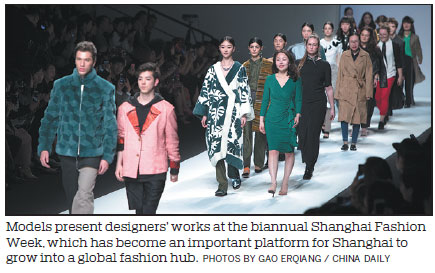 Xu Kunlin, the deputy mayor of the Shanghai government, said at a May 23 meeting regarding the development of the city's fashion industry that the successful trademark registration of the Shanghai Fashion Week's logo demonstrates the importance of the event as well as the country's commitment to protecting intellectual property rights.The trademark application was approved by the Trademark Office of the State Market Supervision and Administration on March 13.
Shanghai's reputation as a global fashion hub has been growing over the past decade because of the Shanghai Fashion Week. The event, which takes place twice every year, aims to champion and nurture local designers. According to industry players and experts, one of the roadblocks to the development of independent Chinese designers is copycat businesses. Few emerging designers take legal action against such companies because they lack the time and money to do so.