Experts consider IP protection imperative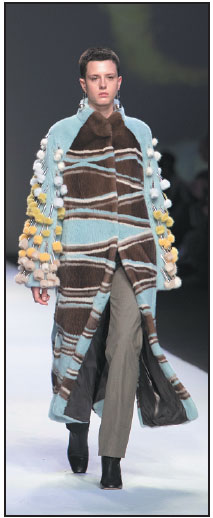 Liu Feng, the director of the intellectual property research committee of the Shanghai Bar Association, encouraged designers and companies to keep the faith, noting that the intellectual property protection situation has been gradually improving. He also noted that companies can cooperate with professional agencies that provide monitoring and consulting services.
Apart from seeking supervision and help, designers can also take internal measures to fend off plagiarists. According to Lv Yan, the founder of women's clothing brand Comme Moi, her team does so by promoting their new designs to the market as quickly as possible, letting consumers know that the company is the original creator.
Wang Zhi, the founder of renowned women's clothing line Uma Wang, said that she would apply for a patent for her company's self-developed fabric.