Alibaba upgrades Fengniao delivery services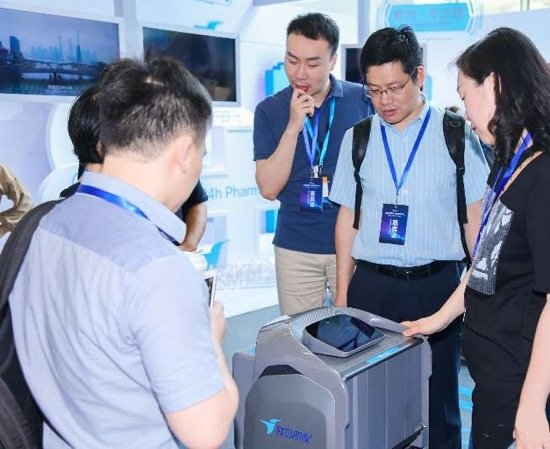 Alibaba Group Holding Ltd announced on Wednesday an upgrade to the logistics arm Fengniao, serving its local services company through a string of new offerings.
These include establishing over 20,000 digital instant delivery centers across the country in three years, and using artificial intelligence and big data to predict needs and calculate the best route for couriers, executives said at an intelligent logistics summit in Hangzhou, when Fengniao Delivery was officially renamed Fengniao Logistics.
"About 100 million items are expected to be dispatched on-demand every day in the future," said Kang Jia, chief operating officer of Ele.me, the on-demand food delivery platform that Alibaba acquired in 2018. " To fulfill this goal, digitalization and intelligence will have critical roles to play."
Internet of things technologies are being applied across delivery courier's smart gears from earphones and thermometer-monitored incubators to electro-mobiles, so that every order can be tracked and managed in real time.
The company also is looking to use drones, driverless cars and robots to accelerate the delivery process.
For instance, a robot dubbed ChiTu is dedicated to performing meal and parcel delivery tasks for office buildings. Developed by Shanghai-based company YOGO Robot, the programmed gadget can pass through security gates, use elevators and even make calls.
Upon the completion of one task, ChiTu can find its way back to its charging station until another assignment is dispatched, according to a company press release.
Alibaba's local services company also announced new business lines, including summoning delivery couriers to line up for popular shops endorsed by internet celebrities and intra-city express services. These can all be achieved by a few taps on the Ele.me app.
Alibaba formed its local services company last year by merging Ele.me and review site Koubei. In the second half of 2018, Fengniao Delivery saw the number of online-to-offline orders jump 185 percent year-on-year, according to consultancy iiMedia.