Enter a world of yummy flavors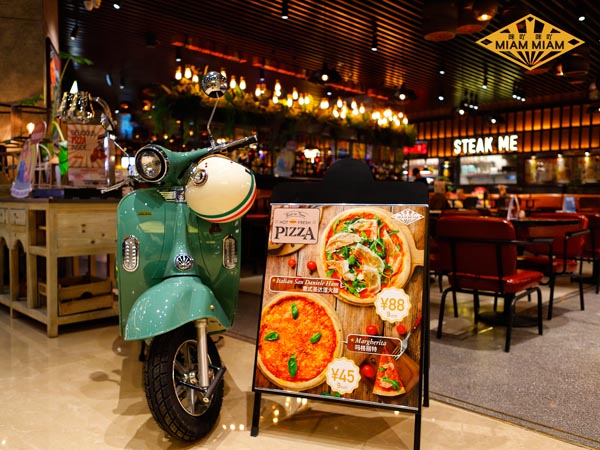 As well as offering job opportunities to those overcoming physical challenges, Miam Miam pledges a percentage of its profits from every portion of "chop chop chicken" and each kid's menu item sold to Bethel China, a nonprofit organization that helps visually impaired children.
Speaking of overcoming challenges, the restaurant's Super Bowl Challenge is proving popular. If a customer can finish a 1.5-liter bowl of noodles and soup within half an hour, the dish will be free. The soup base is laksa flavor with seafood.
Should they manage to slurp up the whole lot, they are met with the image of a strong woman flexing her biceps. "It's like she is congratulating you that you did it," says Anglesio.
liyingxue@chinadaily.com.cn