Shanghai to spearhead Accenture's innovation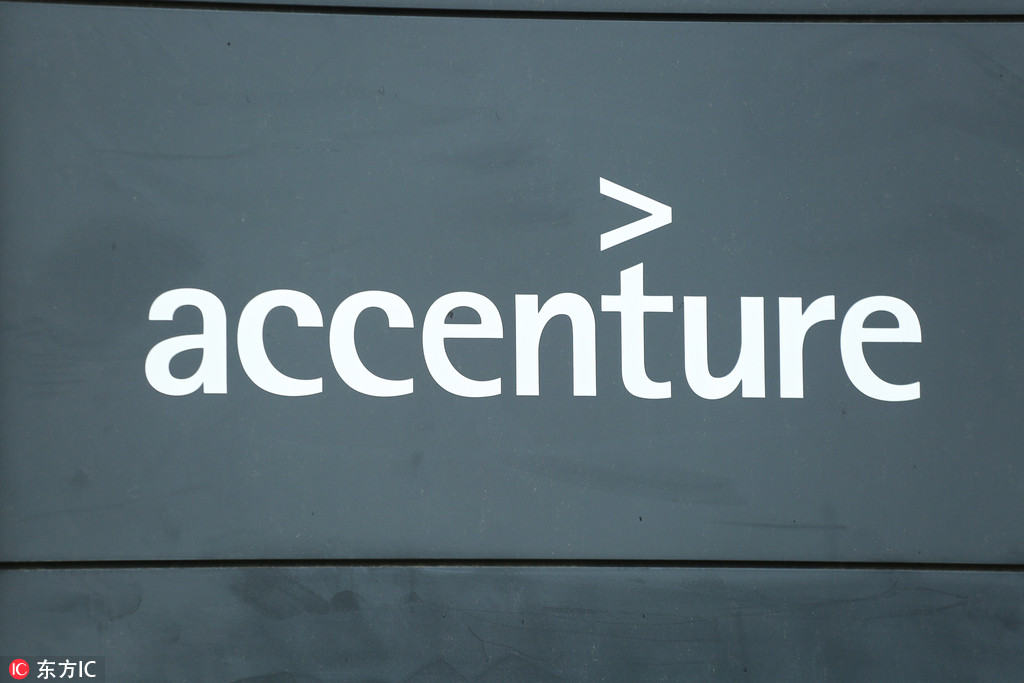 Consultancy unveiling digital solutions to boost efficiency of key firms in China
Global professional service firm Accenture has opened two innovation hubs in one month to serve Chinese clients, underscoring the consultancy's commitment to the Chinese market.
The latest Accenture China Digital Hub, located in Shanghai's innovation zone of Changyang Campus, is designed to help local enterprise clients accelerate innovation and achieve better efficiency through digital solutions ranging from automation to the internet of things.
Accenture China Chairman Zhu Wei said the facility in Shanghai would echo a similar launch in Shenzhen last month, when an innovation hub with a special emphasis on artificial intelligence and robotics research was unveiled.
"We are 'in China, for China', and are building a more robust innovation ecosystem for local clients," he said, adding that Shanghai's vast talent pool and plethora of industrial partners along with its ecosystem will lend fresh momentum for growth.
The roughly 21,000-square-meter center primarily taps into customers in the industrial sector, with an earlier-stage focus on manufacturing, automobile, smart consumer electronics and energy, said Yu Yi, digital lead for Accenture China.
"While the consumer end has embraced digitalization in a rather poised manner, the industrial end has plenty of room for improvement," Yu said. "We choose Shanghai because the city, together with the whole Yangtze River Delta region, boasts a comprehensive industrial chain and solid infrastructure for manufacturing."
The center draws on Accenture's "Industry X.0" ethos, a term that was coined in-house to refer to the combination of emerging, connected and smart technologies to push ahead the digital transformation of businesses.
Clients will experience immersive demonstrations of digital technologies and use cases, collaborate with Accenture teams to fast-prototype new products, services and business models, and scale their innovation.
The hub is composed of three pillars: a liquid studio where clients design and rapidly develop prototypes of products and services, an innovation center that helps customers adopt technologies from extended reality, AI to automation, and a delivery center that turns those ideas into reality.
Speaking on the sidelines of the Shanghai Forum 2019 over the weekend, Zhu Jianguo, deputy chief engineer of Shanghai Zhenhua Heavy Industries Co Ltd, pointed out the complexity of digitalization would result in long-term and systematic thinking.
He identified culture, data, the integration of informatization and industrialization, and cloud technology as critical to such a transformation.
Yu believed the latest openings also signify a paradigm shift in the consultancy business over the past three decades, where case-by-case co-creation with customers is taking on the old-school "teach and apply" from purely Western experiences.
"We are repositioning ourselves as a genuine digital 'partner' to come up with customized solutions, and these China experiences can one day be extended to global scenarios," he said.
For multinational companies like Accenture, China is the world's largest market, has the biggest innovation workshop and is the largest data provider, said Li Bo, assistant director of China Institute at Fudan University.
"Data is the one thing that keeps the industrial internet engine humming. China's generation of troves of data and the consequent user cases are valuable to enrich the experiences of international firms," he said.