Accenture seeks to bring in best concepts, methods, technologies
Share - WeChat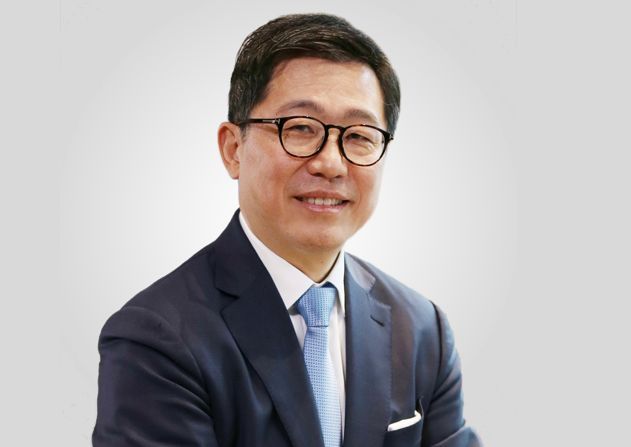 Editor's Note: This year marks the 40th anniversary of China's reform and opening-up. China Daily interviewed top executives of well-known multinational companies for their views on the country's socioeconomic development.
Please use three words to describe China's changes in the past 40 years.
Tremendous: When I was a kid, we talked often about the goal of having GDP per capita reach $1,000. Now Shanghai's has surpassed $20,000. The change is huge.
Comprehensive: The country's reform and opening-up has extended from pilot zones to all tiers of cities, from coastal areas to inland regions.
Profound: China's economic structure is undergoing all-faceted transformation and the country has a long-term vision to drive sustainable growth.
What are the biggest achievements in China since the introduction of the reform and opening-up policy 40 years ago?
Reform and opening-up is in essence a turnaround success story. The grand policy has undoubtedly been very conducive to China's economic development, because we were once the world's most populous yet one of the most impoverished and least developed countries. It requires an enormous amount of work to lift so many people out of poverty in just a couple of decades.
The success of the policy is attributable to the many advantages of our governance system, which can effectively maximize and mobilize resources in an efficient manner. Relevant policies are thus implemented very effectively and can be further promoted at a faster pace.
How has your company benefited from the reform and opening-up policy?
Accenture's business development in China follows closely the pace of reform and opening-up, and has thrived together with local companies. We have been in the country for more than 30 years, starting from an initial 100 employees to having some 15,000 in the country today.
We witnessed and experienced the first round of State-owned enterprise reform in the late 1990s, urbanization, the globalization of Chinese companies, industrial upgrading, and today's digital transformation wave. We always seek to bring the most advanced concepts, methods and technologies to the Chinese market.
For instance, in the early days of reform and opening-up, we provided consulting services for Sinopec Corp by helping it establish its enterprise resource planning systems. Today, we are helping bike-sharing firm Mobike to enhance the operation of its financial and procurement divisions to fuel its global expansion.
Has competition intensified between your company and Chinese companies?
Reform and opening-up will inevitably bring about competition, which is the case in any market. The rise of local companies proves the great achievements of this policy. The opening-up of trade, investment, the talent pool and technology allows companies to turn their innovative ideas into reality. In the era of the digital economy, all industries can achieve greater output and better opportunities through digital technology applications.
Accenture has refined its insight into the digitization of companies in more than 40 sectors and maintains unique end-to-end service capabilities. More than 90 Fortune 100 companies have made us their main partner. We are committed to working with customers to co-create, and share risks and results with our customers.
For example, we have joined hands with the State Grid to help it build an enterprise-level e-commerce platform, which has churned out over 400 billion yuan in transaction volume across its headquarters, 27 provincial companies and over 80,000 suppliers.
Apart from economic development, what progresses in other fields have you witnessed in China in the past 40 years?
It boils down to the fact that China is truly integrated into the world. When I first arrived in the United States in the 1980s, I went to a pancake house in Chicago where a US boy asked his father if he could touch me, because he'd never seen a Chinese person before. That indicated our country's isolation from the rest of the world more than three decades ago.
Since reform and opening-up, China has truly become a substantial part of a win-win scenario that is unfolding globally, and such influence is mutually beneficial among all parties.
In the process of such integration, China is absorbing the essence of foreign culture and experiences, and combining it with Chinese realities. Take the high-speed railway case: We have customized the technology with unique local market needs and designed a whole new railway ecosystem. That is why the high-speed railway has essentially become a name card of China.
Could China's experiences and practices be used to solve global problems?
The future lies in the combination of capital and technology. This is reflective in the meteoric rise of the tech-trinity BAT (standing for Chinese technology firms Baidu, Alibaba and Tencent) in China. Technological breakthroughs are giving Chinese companies the late-mover advantage in order to eliminate certain risks and remove hurdles for transformation.
The idea of the new economy refers to the smart use of technologies, including the internet and data, to revolutionize and revitalize existing industries. Clearly, China's tech companies are in the driver's seat in terms of global innovation, at least on the application front. They are expanding beyond traditional confines and encroaching into areas from automotives and retail, to cloud computing and logistics.
A related issue would be how the traditional economy leverages technological breakthroughs to upgrade itself through digital transformation.
What's the biggest challenge China faces today and how can the country overcome it?
With time passing by, it is only natural that there are certain stakeholders who have become earlier beneficiaries of the reform and opening-up. To deepen reforms, there is no doubt that we need to balance ideas and resources among different interest groups.
This requires even bigger efforts and stronger determination to push ahead with reforms. But one thing is for sure: We can only push forward to make the nation more successful and become a real world power.
To be more specific, there is less room to tolerate mistakes compared with before, given China's sizable economy and the influences it can exert on the rest of the world.
How are you going to succeed in this market in the future?
One noticeable trend is the fight for talent in the country. Chinese enterprises today are becoming more attractive to talented people-that is only natural and is highly proportionate to China's socioeconomic status.
For foreign consultancies like us, we need to invest more heavily in our human capital and help them grow, by providing a variety of learning and training opportunities, reinventing an entrepreneurial corporate culture and introducing more novel incentives to attract and retain them.
There are ongoing changes to how we operate as well. First, we need to "de-consult", meaning our corporate structure could be a lot flatter and more concise in the age of the internet, so we need to adjust the strategic advice we give to our customers.
Second, we should change the way we deliver our consulting services. We should refrain from solely being the teacher or the coach and move towards deeper engagement with our customers, which features two-way interaction through co-creation of a project.
CV
Name: Zhu Wei
Age: 56
Career:
January 2018 onwards: Senior managing director and chairman of China, Accenture
2009-17: Managing director, global co-head of private equity at Standard Chartered Bank
2008-09: Senior managing director, CVC Capital
2005-08: Managing director, Goldman Sachs Gao Hua Securities Ltd
2004-05: President, Roland Berger China
2001-04: Vice-president and managing director of China, AT Kearney
Education:
Bachelor of science in foreign service, Georgetown University; MBA, University of Chicago
Family: Married with one boy and one girl