Artist donates photography work to Beijing museum
Share - WeChat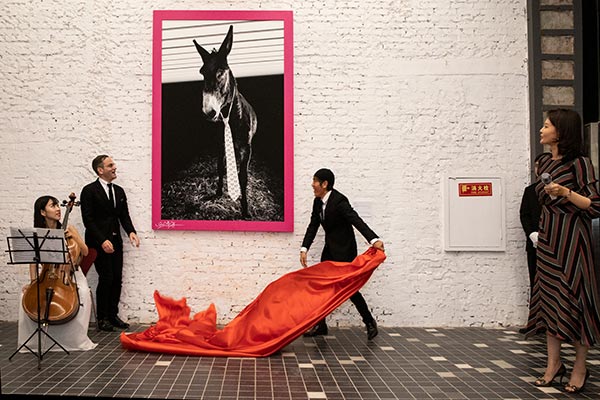 Chinese artist Zhao Bandi is known for creating multimedia works that provide the viewer with a hilarious and sarcastic perspective on social phenomena.
He recently donated a photography work to the Ullens Center for Contemporary Art in Beijing during a party he organized at the venue in celebration of International Museum Day.
The photo, titled P.A.D.Y, shows a donkey wearing a tie, triggering laughter among party attendees alongside guesses at its meaning. Some said it reminded them of office workers who worked overtime in exchange for little reward, while others said it mocked the pretentiousness of the so-called elite community.
Zhao said he didn't want to limit people's imagination by providing a fixed answer, but he only hoped that the work would inspire more people to visit the UCCA.
Most Popular