'Game of Thrones' reaches its end, with one or two shocks left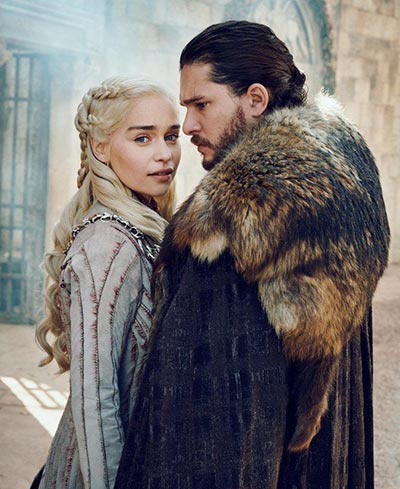 Without a ruler, numerous members of the show's noble houses eventually go with an unexpected choice for king, that of Brandon Stark, played by Isaac Hempstead Wright. In the show's premiere episode in 2011, Brandon was pushed from a high tower, crippling him, but awakening mystical powers that eventually allow him to see the past and the future.
From its ragged beginnings - the show's original pilot was never aired, instead undergoing substantial re-shoots and re-casting of several characters - it became a cultural phenomenon. Its budgets grew, with a per-episode cost in its last season running as high as $15 million per episode, according to Variety. It also won numerous primetime television Emmy Awards, including three awards for "Best Drama."
It became known for unexpected, nerve-wracking moments, including the first season's death of Eddard Stark, the nobleman played by Sean Bean, featured heavily in the show's marketing campaign, and Season 3's "Red Wedding," a massacre of critical characters in the show's fictional wars that author Martin drew from medieval Scottish history.
HBO already is in the planning stages for a prequel series to take place thousands of years prior to the show's fictional timeline, while its creators, Dan Weiss and David Benioff, are slated to make the next series of Star Wars films.