'Game of Thrones' reaches its end, with one or two shocks left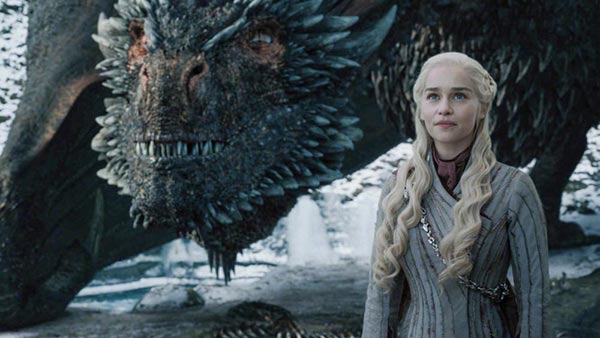 Most notable in fans' criticism was the malevolent turn by Emilia Clarke's Daenerys Targaryen, the "Dragon Queen," who used her dragon to lay waste to the show's fictional capital after her enemies had surrendered.
The move angered fans, as the episode, titled The Bells, currently garners the weakest ratings amongst all episodes in the show's eight-season run on Rottentomatoes.com, which aggregates critics' reviews.
Clarke's character had engaged in brutal actions in previous seasons, similar to other leaders depicted in the story, but the decision to kill tens of thousands of innocent people was viewed by many as too drastic based on the character's previous actions.
The show's final episode features her demise at the hands of her lover (and nephew, as this show featured numerous incestuous relationships) Jon Snow, played by Kit Harington, who kills her, fearing her tyranny merely mirrors those who came before her. Her last living dragon then burns the Iron Throne, melting it down with his fiery breath.