Asian Civilization Parade adds color to Beijing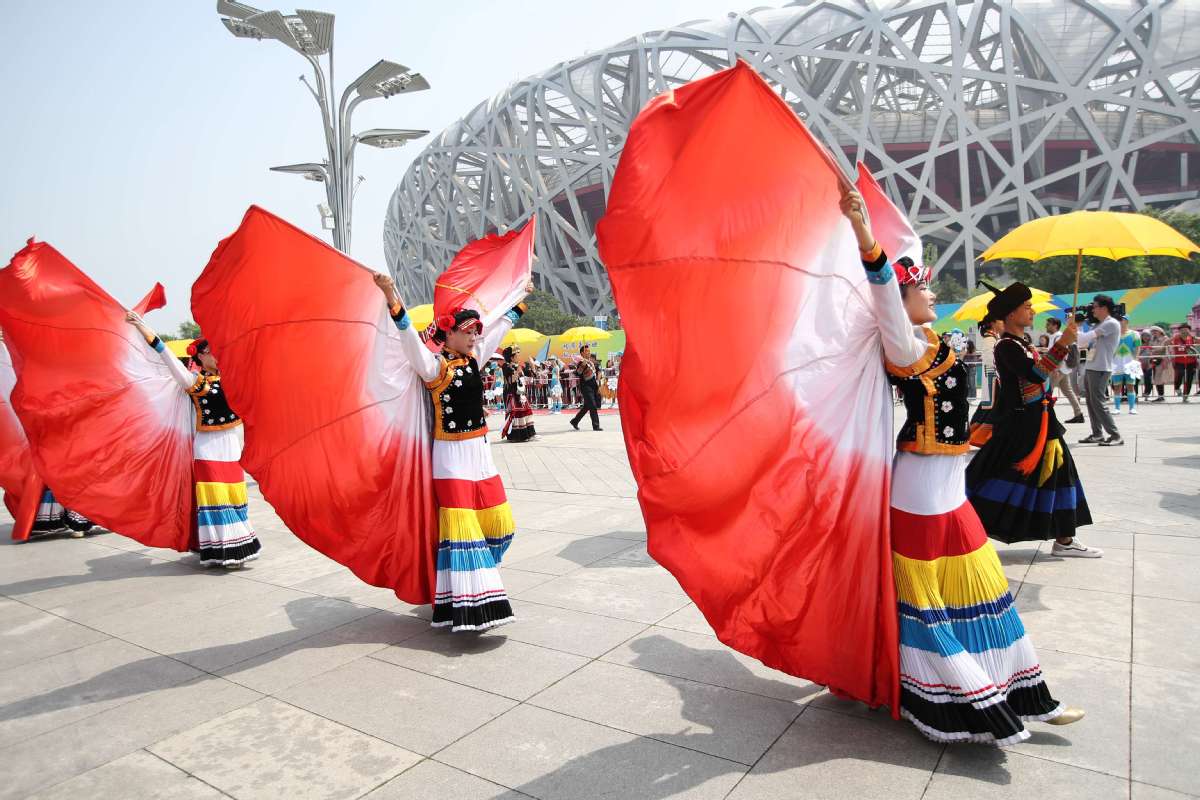 As an important supporting event for the Conference on Dialogue of Asian Civilizations, the Asian Civilization Parade kicked off at Olympic Forest Park in Beijing on May 16, 2019.
Troupes from 16 countries including Bangladesh, Cambodia, India, Jordan, Kazakhstan, Laos, Lebanon, Russia, Nepal, Philippines, South Korea, Sri Lanka, Syria, Thailand, Turkey and Vietnam, as well as 28 troupes from Inner Mongolia, Jilin, Hubei and other places in China will stage songs and dances, celebrating the colorful palette of Asian cultures.
From May 16 to 22, the parade will be held at 10 a.m. and 4 p.m. each day, 14 times in total.