Media cooperation expected to contribute to Asia's development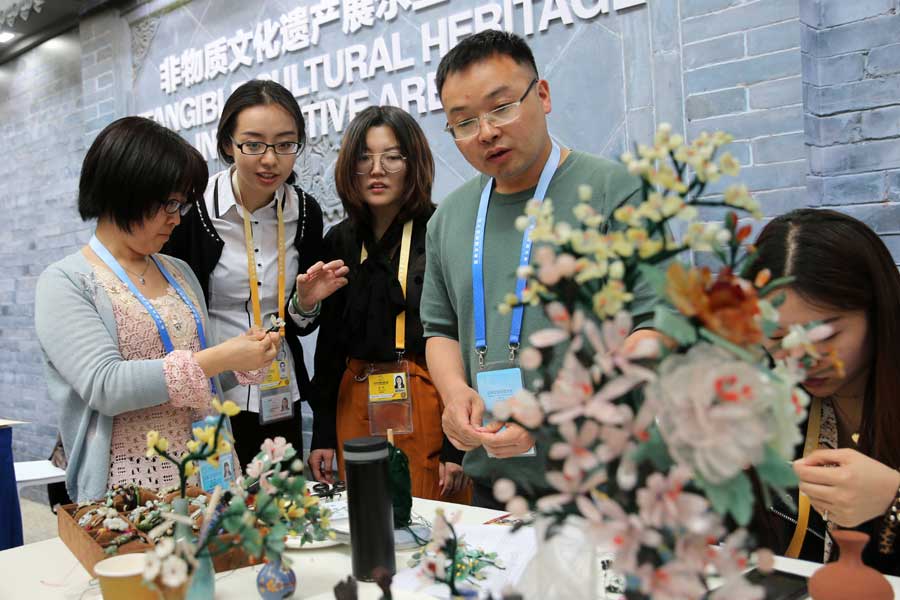 Media cooperation will contribute to the prosperity and development of the Asian region and Asian civilizations, Nie Chenxi, deputy head of Publicity Department of the Communist Party of China Central Committee and minister of the National Radio and Television Administration, said at the Forum on Global Influence of Asian Civilizations in Beijing on Wednesday.
Nie said President Xi Jinping placed great hopes on deepening media cooperation during the Conference on Dialogue of Asian Civilizations.
"First, we should explore the value of Asian civilizations from a global perspective. Second, we should promote the innovative development of Asian civilizations with modern science and technology. Third, we should work together to tell the latest story of Asian civilizations," Nie said.
Themed "Asian Values for the World", the forum aimed to deeply explore the rich connotations and contemporary values of Asian civilizations and discuss their mission and actions in the era of globalization, Nie said.
Zheng Yongnian, professor and director of the East Asian Institute at National University of Singapore, summarized Xi's speech at the opening ceremony in four words: diversity, communication, mutual learning and development.
"It's true that Asian civilizations are diverse, and there is no superior or inferior civilization in the world. All are equal. So we need to communicate and learn from each other, which makes us all develop," Zheng said.
Khieu Kanharith, Cambodia's minister of information, said that civilization is the evolution of the human community in conformity with geographical and socioeconomic realities over a long period of time.
"Knowing different civilizations is understanding each other, which makes us humble, not arrogant. More cooperation is conducive to more prosperity and dialogue," he said.
Javad Mottaghi, secretary-general of the Asia-Pacific Broadcasting Union, said many Western artists, writers and musicians were influenced or inspired by the great cultural heritage of Asia.
"It is the right time to strengthen the dialogue of civilizations across the globe, which will further facilitate and strengthen the Belt and Road Initiative," Mottaghi said.
Chen Daoming, an actor and president of the China Film Artists Association, said movies are one of the main methods for spreading Asian civilization, and the Chinese film market, which brought in more than 60 billion yuan ($8.7 billion) at the box office last year, is expecting more films.
"We have talent and facilities in China to make films, and we are expecting more cooperation in filmmaking to bring Asian civilization to the world," Chen said.
Indian actor and director Aamir Khan said he never wanted to influence the world, but if he stays true to himself his work will automatically expand to the world.
Paul Dempsey, president of BBC Studios global market, introduced the cooperation between the BBC and Chinese media, saying that the BBC wanted to tell more stories from China and Asia.
Twenty coproductions including documentaries, cartoons, TV dramas and shows that embody Asian values were launched during the forum.
A declaration on three signed agreements between the National Radio and Television Administration of China, the Federal System of Media and Public Content in the Republic of Argentina, the Asia-Pacific Broadcasting Union and the Info-Communications Media Development Authority of Singapore were also released.
A supporting activity, the "Dialogue on Asian Internet Audio-Visual Broadcasting Policy and Release of Cooperation Results", will be held alongside the forum on Thursday.