Culture and tourism minster meets Asian conference guests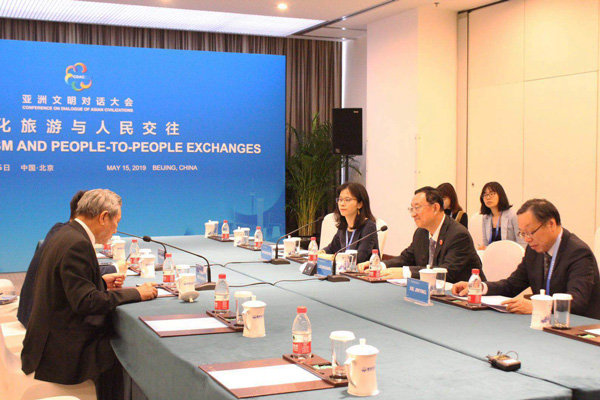 The Conference on Dialogue of Asian Civilization inviting Asian countries to promote tourism to boost the economy and enhance friendship opened in Beijing this Wednesday.
After a CDAC forum on culture, tourism and people-to-people exchanges, China's Minister of Culture and Tourism Luo Shugang met with his foreign counterparts from Thailand, Cambodia and Brunei.
Minister Luo proposed joint efforts to further develop cultural and tourism cooperation among Asian countries.
"Both China and Thailand have marched into a new era," Luo said to Phinij Jarusombat, head of the Thai-Chinese Cultural and Relationship Council. "We can enhance mutual understanding and friendship through cultural and tourism exchanges, bringing our two people even closer together."