Sino-Greek coproduction 'Agamemnon' amazes audiences in Beijing
Share - WeChat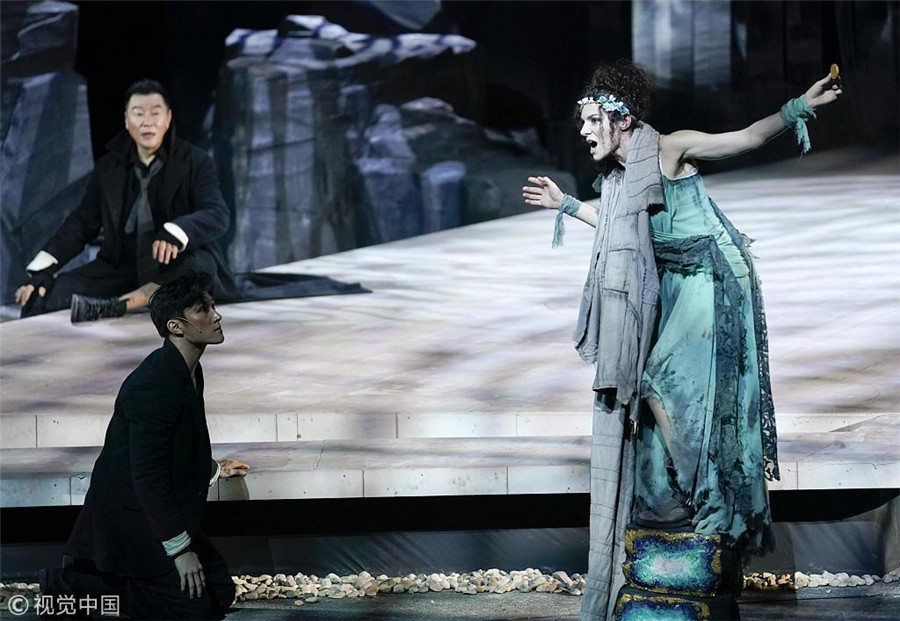 The bilingual drama Agamemnon, a co-production of the National Theater Company of China and the National Theater of Greece, represents a refreshing innovation for Chinese theater lovers.
The play by ancient Greek tragedian Aeschylus, often called the "father of tragedy", is the first part of his only extant trilogy. It is a story about patriarchy, matriarchy, revenge and justice. In the story, Agamemnon sacrifices his daughter to win the Trojan War. After his triumphant return, the king is slain by his wife and her lover.
Directed by Stathis Livathinos, artistic director of the NTG, Agamemnon embodies a profound cooperation between China and Greece. "To have a bilingual presentation of a play means you hear two languages, two kinds of actors, two schools. Of course it's a very big risk. But it's better to go with a risk than with safety. Because I really believe the National Theater should always be the avant-garde," he said.
"Agamemnon is a part of something bigger that doesn't belong only to Greece. This is a theatrical and artistic meeting of two civilizations on stage," Livathinos added.