Where is Shangri-La?
Share - WeChat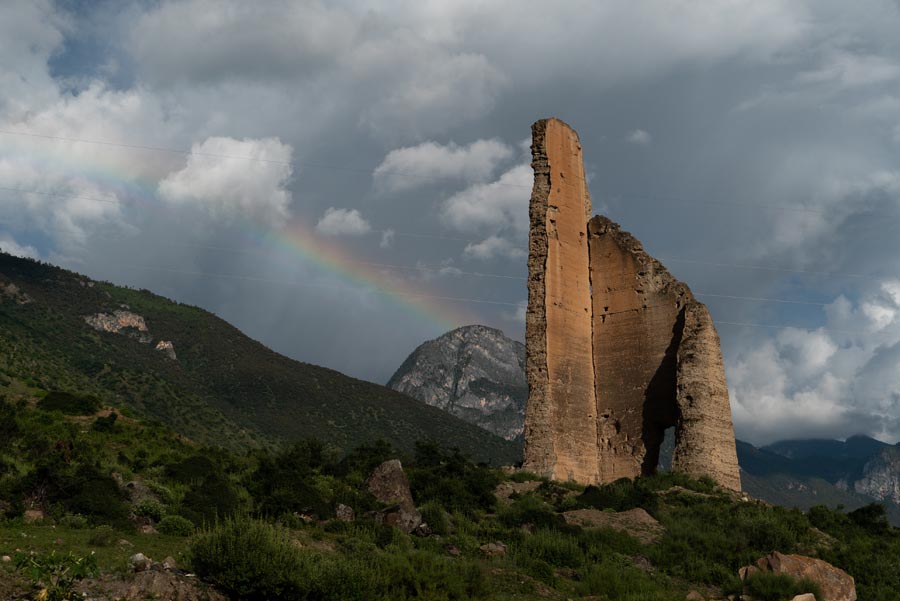 Sulang said that the clothing worn in the film version of Lost Horizon was similar to what his grandfather wore. This was significant as, with Hilton advising in the movie's production, it appeared to be another link with him having used Rock's articles for reference.
Following the route of Rock and, much later, Vaill, it can be concluded that:
Muli and the upper Shou-Lu valley (as Rock called it, now the Shuiluo valley), like Shangri-La, are inaccessible in the snows.
There are gold deposits both in real Muli and in fictional Shangri-La.
When Conway escapes from Shangri-La, he arrives in Kangding, just north of Muli, and when he returns at the end of the book, he travels back through northern Thailand. Neither route would work for the Kunlun Mountains.
The villagers were not allowed to (or couldn't) leave their valley in either Shangri-La or the kingdom of Muli.
The clothing and local shrines in the movie are from Muli, not the Kunlun Mountains.
According to Vaill, the co-star of the movie Wyatt said that Hilton told her that he had read and been influenced by Rock's articles.
Above all (literally) there was the snow cone peak of Yangmaiyong, which Rock describes as a "peerless pyramid ... the finest mountain my eyes ever beheld". In his descriptions of it and in reality, it was hard to doubt that this was the inspiration for Karakal, the fictional mountain that hangs above the fabled valley of Shangri-La, described by Hilton as "the loveliest mountain on Earth, ... an almost perfect cone of snow, simple in outline as if a child had drawn it".