Where is Shangri-La?
Share - WeChat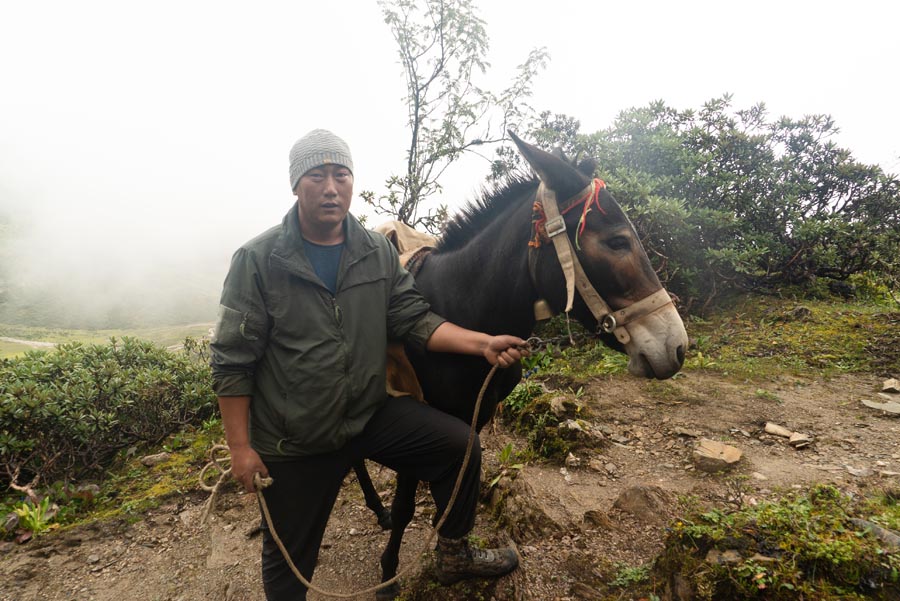 Vaill thoroughly researched the links between Rock's published articles between 1925 and 1931 and drew up a list of 22 points of similarity. He went on the first of two expeditions to Muli in 1999 and produced a film about his findings. For this, he interviewed Jane Wyatt, co-star of the 1937 movie who recounted that Hilton had told her that Rock's National Geographic articles had indeed influenced him. Unfortunately, when Wyatt told Vaill this, the tape recorder had already stopped rolling. After Wyatt's death, we only have Vaill's word of her statement.
Vaill followed the same route that Joseph Rock described in his 1931 article, climbing up to 4,800 meters and looping around the snow mountains of Xiannairi, Xianuoduoji and Yangmaiyong.
Memory of Rock lingers among local Chinese today. Sulang, a muleteer, knew of him through the stories of his grandfather, who was sent by the then lama king of Muli as a guard on Rock's 1929 expedition.
"He's the second one in," Sulang pointed out when shown a photograph of the explorer with his guides. "At that time, there were a lot of bandits in the mountains. He took his gun and knife, and wearing our traditional Tibetan clothes, accompanied Rock all the way."