Huawei, OUC to jointly work on climate change, weather forecast
China's tech giant Huawei and Ocean University of China (OUC), signed a cooperative agreement to jointly work on climate change and meteorological forecast in Qingdao, East China's Shandong province.
The two sides will join hands on global climate and meteorological forecast as well as marine pharmaceutical development, by combining high-performance computing facilities on Huawei's side and the Qingdao-based university's cutting-edge academic advantages, according to the agreement signed on Monday.
"A fully connected and intelligent world is coming and the agreement aims to bring intelligent computing to marine studies and sectors," said Zhang Wenlin, head of Huawei's strategy department.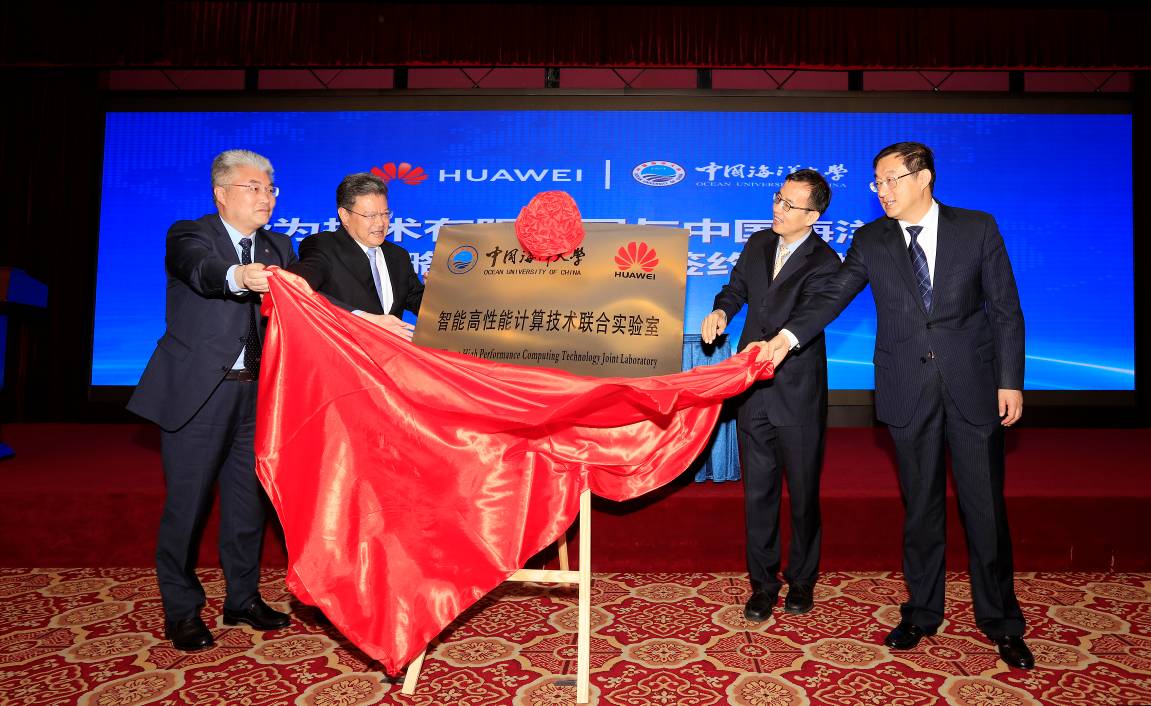 The cooperation also set one of its goals on talent training. Zhang hoped that younger generation could have more access to state-of-the-art technologies with updated textbooks and working opportunities.
Besides, a joint laboratory of intelligent high-performance computing technology was unveiled during the signing ceremony, witnessed by top officials from Qingdao municipal government.
OUC is a university famous for its pioneering teaching and research on ocean and marine subjects. Yu Zhigang, president of Ocean University of China, said the cooperation as well as the new lab will give fresh impetus to the university's development.