Used car exports expected to buoy China's automobile industry
Share - WeChat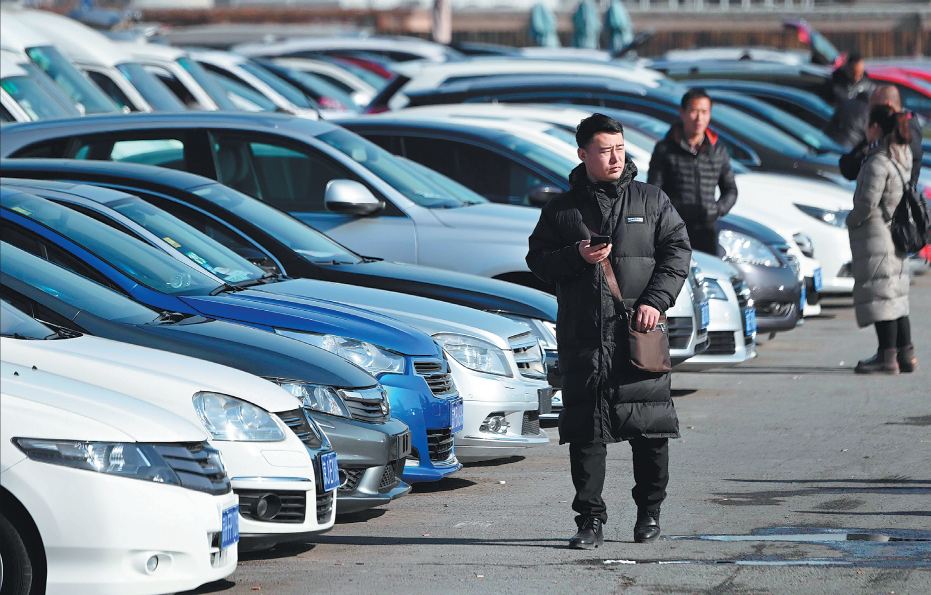 China has officially started a program to export used vehicles, which analysts said will help meet growing demand for mobility and transport in emerging markets and speed up the country's efforts to improve its secondhand vehicle trade system.
The landmark program will first begin in nine cities - including Beijing; Jining and Qingdao in Shandong province - as well as Guangdong province as a whole, the Ministry of Commerce said in a statement on Monday.
It said local authorities should select qualified exporters and appoint third-party agencies to test vehicles bound for overseas markets to ensure their safety and quality as well as offer good after-sales services.
The ministry said the potential for used vehicle exports from China is "huge", saying that in most developed markets exports account for roughly 10 percent of used vehicle sales.
In countries like the United States, used vehicle sales are usually twice the number of new car sales. In China, however, the market has been undeveloped despite its 240 million vehicles on the road.
Last year, sales of secondhand cars totaled 13.82 million in China, accounting for less than half of the new vehicle deliveries in the country, according to statistics from the China Automobile Dealers Association.
The commerce ministry said it hopes the exports can "boost the healthy development of China's automobile industry and promote the steady improvement of foreign trade".
Yale Zhang, managing director of Shanghai-based consultancy Automotive Foresight, said most of the emerging markets could be the destination of China' vehicle exports, especially in the Middle East and Africa.
"New cars are usually too pricey for local people's budgets. The more affordable used vehicles will help solve their mobility and transport demands," said Zhang.
He said Chinese carmakers that have established overseas sales network may also seize the opportunity and speed up their foray into local markets with used vehicles.
"But they should do a good job in terms of quality and service. If not properly handled, the business will affect Chinese brands' reputation," said Zhang.
Luo Lei, deputy secretary-general of the China Automobile Dealers Association, said the export program will help to improve the overall used vehicle trade system in China.
So far some regions have been refusing used cars from other regions because of environmental and tax reasons and pricing has been another problem affecting used car transactions.
"Besides, as exports start, the overall demand in China will further grow," he said.
Luo said a total of 3.25 million used vehicles were sold in the first quarter, up 2 percent year-on-year. He did not give an estimate of the growth rate for the whole year, but said it would be definitely faster than new vehicle sales.
China's used car dealers have also started showing enthusiasm for the used vehicle export initiative.
Zhu Xiaoping, co-founder and senior vice-president of Chehaoduo Group, said the company would like to make the most of its current resources to play a role in vehicle supplies, logistics as well as after-sales services.
Chehaoduo is the parent company of Guazi, China's largest online used car dealer. It offers services ranging from pricing, purchase and sales to rental, fixing and insurance.