CATL Q1 profit surges on booming NEV sales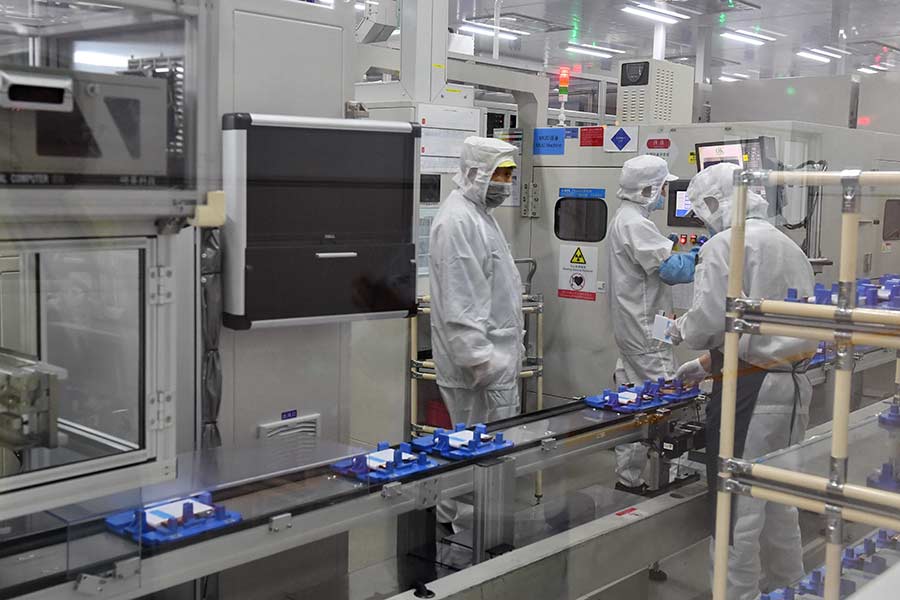 BEIJING - Contemporary Amperex Technology Co Ltd (CATL), China's leading lithium-ion battery and energy storage system producer, posted a 153.4 percent year-on-year growth in net profit in the first quarter of 2019 amid a booming new energy vehicle (NEV) market.
In a filing to the Shenzhen Stock Exchange, CATL said net profit reached 1.05 billion yuan ($156 million) in the January-March period. Revenue surged 168.9 percent year-on-year to 9.98 billion yuan.
Despite sluggish sales for gasoline-powered vehicles, the NEV market has experienced a boom in China.
During the first quarter, China's NEV production and sales amounted to 304,000 units and 299,000 units respectively, up 102.7 percent and 109.7 percent year-on-year.
Sales of pure electric vehicles rose 121.4 percent in the period to 227,000 units, and sales of plug-in hybrid vehicles rose 79.1 percent to 72,000 units, according to the China Association of Automobile Manufacturers.
In 2018, CATL's revenue grew 48.1 percent year-on-year to around 29.61 billion yuan and net profit decreased by 12.7 percent to about 3.39 billion yuan.
With a market share of 41 percent, the company's total capacity of NEV power battery reached 23.4 GWh in 2018.