Stronger demand, higher expectations from new energy vehicle owners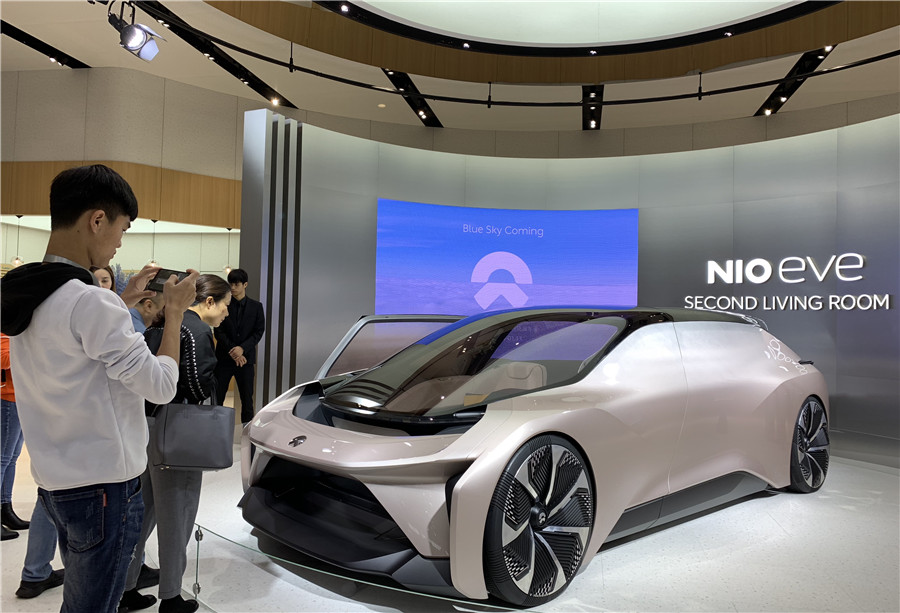 China's new energy vehicles market continues to show strong growth with total sales of 1.16 million vehicles in 2018, up 62 percent on the previous year.
License plate control policies are a major driver of the demand, with new products, longer driving ranges and more affordable prices also playing a role in the strong demand.
In March 2019, industry research firm Automotive Foresight surveyed 200 electric car and 200 plug-in hybrid car owners in five cities who made their purchases in 2018.
The research found that most NEV car owners are married with children, usually aged between 30 and 40 years old - a higher average age than traditional car owners.
Other than policies, saving fuel is still major motivation for purchasing NEVs, the research showed.
Unlike drivers of conventionally powered vehicles, electric and plug-in hybrid drivers do not have to purchase a car number plate in order to drive in a city and have no restrictions placed on daily driving.
Nearly 46 percent of electric car owners hope that driving ranges can extend to between 351-400 kilometers on a single charge.
Compared with last year's survey, consumer expectations have increased dramatically.
This has become a challenge for smaller electric vehicle makers facing established and mature manufacturers with larger budgets for technological innovation.
And despite the higher expectations of their vehicles, the survey shows that car owners still have the same expectation on price as last year, with 56 percent of owners wishing for price hikes to be controlled in line with that of regular vehicles of the same size, and 26 percent of owners wish for price parity between conventional and new energy vehicles.
As for electric startups, those surveyed showed keen brand awareness, especially for Nio, WM and Xpeng.
Promisingly, 77 percent surveyed were willing to buy a local brand, with the other 23 percent citing that domestic brands are not up to consumer expectations in terms of technology and quality.
This is backed by consumer complaints about electric vehicles, with 37 percent of car owners not satisfied with driving range, 21 percent believing battery life is not satisfactory, 21 percent saying there are too few charging facilities and 13 percent saying charging speeds are too slow.
Those surveyed were also not satisfied with electric vehicle prices due to the subsidy reduction in 2018.
Due to these concerns, the survey shows that the percentage of current electric vehicle owners who want to buy another electric vehicle has dropped slightly.
Interestingly, most plug-in hybrid owners are satisfied with their electric driving experiences, but not happy running solely under gasoline power because of noise and vibration.
More than a third of plug-in hybrid owners surveyed said they would switch to full electric in the future.
Both electric and plug-in hybrid owners want more hightech features in their next models, but are more practical when it comes to autonomous driving, with caution shown toward Level 3 and 4 autonomous driving from a safety standpoint at this point in time.
The development of NEVs is at a crucial stage. On the one hand, consumers have more experience of products and are impressed by electric driving. On the other hand, with less subsidies now available, carmakers need to control costs more while providing a better product with better design and functionality.
The story is written by Yale Zhang, managing director of Automotive Foresight (Shanghai).