Vehicle sales in China continue to drop, NEV sales rise
Share - WeChat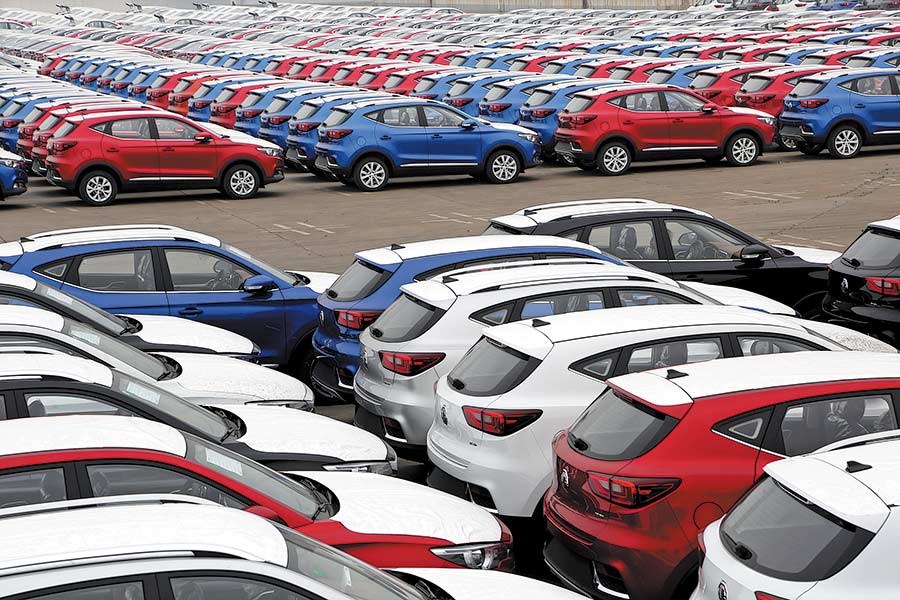 Chinese sales of passenger vehicles, MPVs, SUVs and minivans in March dropped 12 percent on a yearly basis to 1.78 million units.
This is the 10th consecutive monthly decrease, according to the China Passenger Car Association (CPCA), Changjiang Times reported.
The MPV sector saw the largest sales decline, 20.2 percent to 130,000 units in the past month, while SUVs and sedans dropped 10.7 and 12 percent, respectively.
The decreases in 2019's first quarter are mild compared with those at the end of the last year, CPCA said.
As the State-VI emission standards will be implemented from July 1 this year, some Japanese brands have launched corresponding products ahead of their counterparts, and performed well in sales and consumer confidence, CPCA said.
"Automobile sales in North China, and those in the county and township level, are still weak," the association added.
Thanks to the extension of the subsidiary policy of new energy vehicles (NEV), sales of NEVs reached 111,000 in March, up 100.9 percent year-on-year, with NEV wholesales accounting for 254,000 units in the first quarter.
CPCA predicts a 40 percent increase in NEV sales to 1.7 million units in 2019, based on these first quarter figures.
As China began to cut manufacturing sector VAT from 16 to 13 percent on April 1, some imported and high-end vehicle brands lowered prices to boost sales nationwide.
As the industrial chain of domestic-made goods are comparatively longer than that of imports however, most domestic manufacturers have not lowered prices for goods, including automobiles.
"Consumers should not expect too much on price cuts of automobiles, but choose vehicles based on demand and affordability," CPCA said.