The WTO's ruling should not be viewed as 'victory' or 'defeat'
Share - WeChat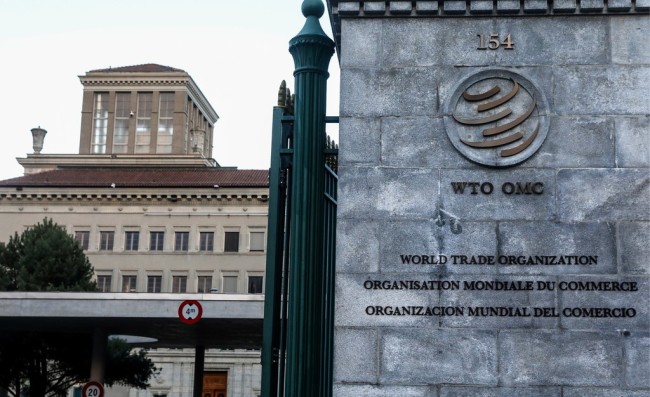 Note: The following article is taken from the Chinese-language "Commentaries on International Affairs".
On Thursday, the World Trade Organization (WTO) released a panel report on the case the United States lodged in December 2016 against China for its use of tariff-rate quotas for wheat, rice, and corn. The WTO panel ruled that China's administration of tariff-rate quotas violated its commitment to administer them transparently, while rejecting the appeal by the American side which demanded that China release the information on tariff-rate quotas.
China has always maintained that its trade disputes with other WTO members should be properly handled according to the WTO dispute settlement procedures. It not only takes the initiative to file claims in order to safeguard its legal interests and the authority of the WTO rules, but also actively responds to charges, and respects and enforces WTO rulings.
The WTO's ruling on this dispute over shows that the organization has an important role to play in safeguarding the multilateral trading system. It's not simply a matter of one side tallying up a victory against the other.
The multilateral trading system, with the WTO as its core, has been a mainstay in promoting global economic development and building an open world economy. The WTO dispute settlement system is the organization's court for settling trade disputes. It maintains a balance between the WTO members' rights and obligations, and also ensures the effective implementation of WTO principles and rules.
More than 500 cases have been handled through the WTO dispute settlement system. Although the rulings are not binding, most WTO members take them seriously and view the process as a normal part of their participation in the multilateral trading system, regardless of whether they win or lose any particular case. In doing so, they show their respect for the WTO's principles of consultation and consensus.
China had filed 17 cases with the WTO as of April 2018, of which eight had been closed. At the same time, 27 cases had been filed against China with 23 closed. The United States has had more cases filed against it than any other member state in the WTO, and it lost quite a number of these cases. In 2016, for example, the WTO ruled against the United States with regard to a complaint from China in 2013 that it had violated WTO rules by imposing anti-dumping duties on a number of industries, including machinery, electronics, light industry, metals, and mining.