Nursed to health on home turf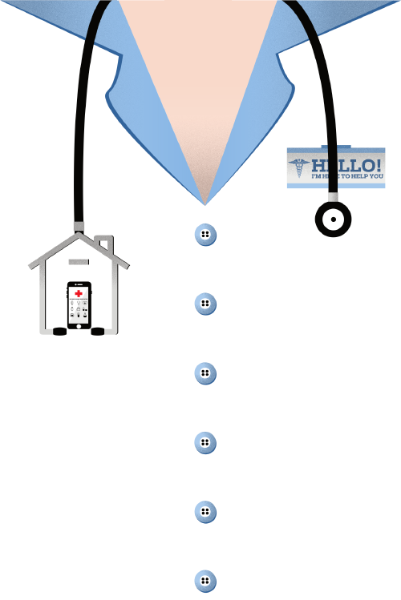 The internet is delivering care that keeps thousands out of hospital
Operating on the same principle as ride-hailing services that whisk passenger A from point B to C using driver D, Liu Xiujuan has been delivered from joblessness to a new lease of life in her career thanks to online technology.
Liu, 34, a Beijing nurse, says she takes on average three orders a day on apps she is registered with that broadcast her services and through which those seeking nursing care at home can find the professional help they need.
Before she sets out on her home visits she first phones patients to check on their state of health and takes with her all the medications the patient requires, and once she arrives her routine is to present documents showing her qualifications so patients can be reassured they are in good hands.
Liu had been a nurse at a Beijing hospital for seven years before she quit her job and left the city. When she returned in 2016 she could not find work, and nurse friends recommended such service apps so she could find part-time work.
"It's hard to credit that nurses can treat patients in their homes and turn it into a second job, but these platforms have made that possible," says Liu, who has registered with two popular platforms and says she has turned it into her sole job and source of income.
The background to this is the continuing integration of the health industry and internet technology, driven mainly by the needs of the elderly, discharged patients, those with chronic illnesses and others who are house-bound.
Goldnurse, on which Liu is registered, has been one of the most popular apps that offer such services. The nearly 40,000 nurses and therapists registered with it, and its more than 200,000 active users, are located in 300 cities around China, says Ding Shaolei, cofounder and chief executive of Goldnurse.
About half of their care services are provided to disabled or semidisabled elderly people, 30 percent are undergoing post-discharge care and the rest receive maternal-child nursing, Ding says.