High demand for 4-way HPV vaccine results in mainland supply shortage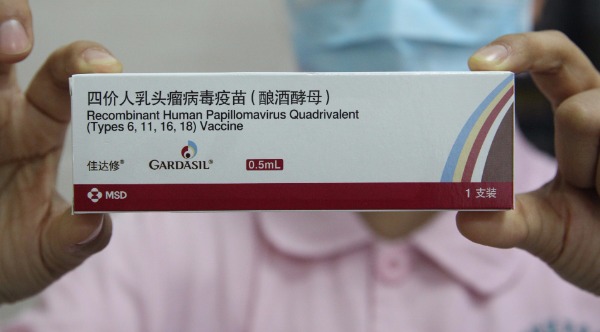 Strong demand has resulted in long waiting lists for a four-way human papilloma virus vaccine since its debut on the Chinese mainland this year.
The second type of HPV vaccine to be introduced on the mainland, the so-called quadrivalent vaccine, known as Gardsil, was made available in major cities including Beijing, Shanghai and Chongqing after the Chinese Lunar New Year.
Its popularity has resulted in shortages not seen with its predecessor, the two-way drug known as Cervarix, which was brought to the mainland last year.
While both vaccines provide 90 to 100 percent protection against persistent infections and cervical or genital diseases due to HPV types 16 and 18 in females, Gardasil also provides more than 85 percent protection against persistent genital infection and disease associated with two HPV types in males.
A more powerful - and more expensive - vaccine that works against nine types of HPV has not yet been brought to the mainland.
"All vaccines were sold last week, and we served more than 100 people," said a staff member surnamed Xue at the Tangqiao community health service center in Shanghai's Pudong New Area.
Tangqiao is one of 21 medical facilities in Shanghai that began offering Gardasil on Thursday. The municipal government has pledged to make the vaccine available at all 287 medical facilities citywide after mid-March.
The three-dose segment costs 2,411 yuan ($380), according to the Shanghai Center for Disease Control and Prevention.
Xue said the center has received many reservations from hospital workers and nearby residents. Most patients are 20 to 30 years old. However, as the availability of the vaccine has not been announced, the center has suspended further reservations, Xue said.
Most of the community health service centers in Shanghai, as well as in Beijing and Chongqing, have reported a similar shortage and have suspended reservations. A few clinics that still accept reservations have raised the price.