HK looks to talent as key to future
Share - WeChat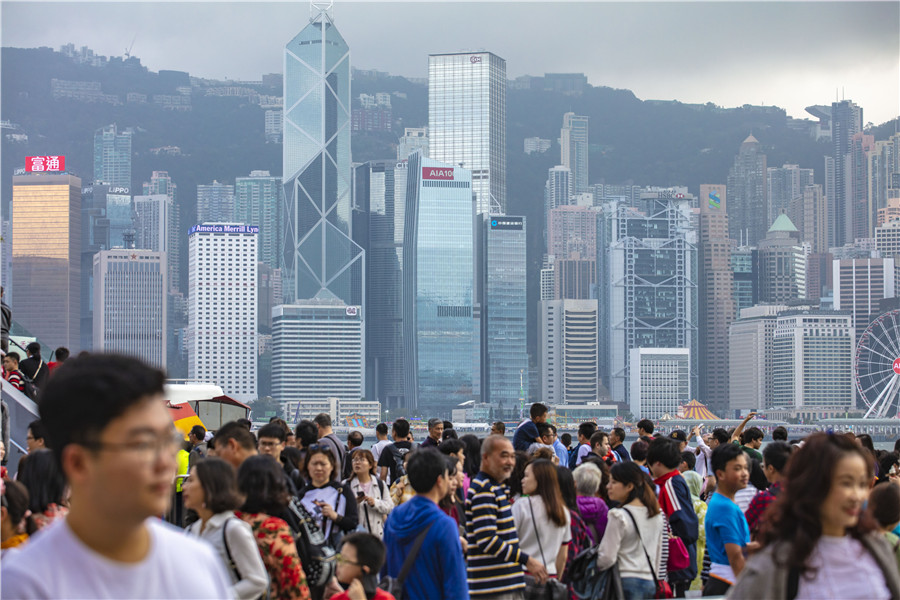 City tackles high cost of living, lingering poverty
Hong Kong, which attracts tourists with its skyscrapers and breathtaking views, also has 10 percent of its population living below the poverty line and has become one of the most expensive cities in the world to call home.
This is despite plenty of wealth in the city and help from local authorities.
The government is hoping to attract, nurture and retain key talent in the fields of technology and innovation to help tackle such issues.
Hong Kong was named one of the three most expensive cities in the world this year, together with Singapore and Paris, in an annual survey by the Economist Intelligence Unit.
Released last month, the survey found the cost of living in Hong Kong was 7 percent higher than in New York.
Every year, the unit examines the prices of 160 products and services in 133 cities globally. It examines the costs of food, clothing, basic commodities, private schools, domestic helpers and daily necessities.
Hong Kong has also been named the least affordable housing market in the world for the ninth consecutive time by the annual Demographia International Housing Affordability Survey.
It takes an average family nearly 21 years to buy a medium-level home in the city.
According to the Demographia findings, updated in January, such a home costs nearly HK$7.17 million ($913,893), while the average annual household income stood at HK$343,000.
The 20.9 years taken to buy such apartments - the longest ever recorded globally - actually follows a decline in the residential market, but Hong Kong held the previous record of 19.4 years, set last year.