HK looks to talent as key to future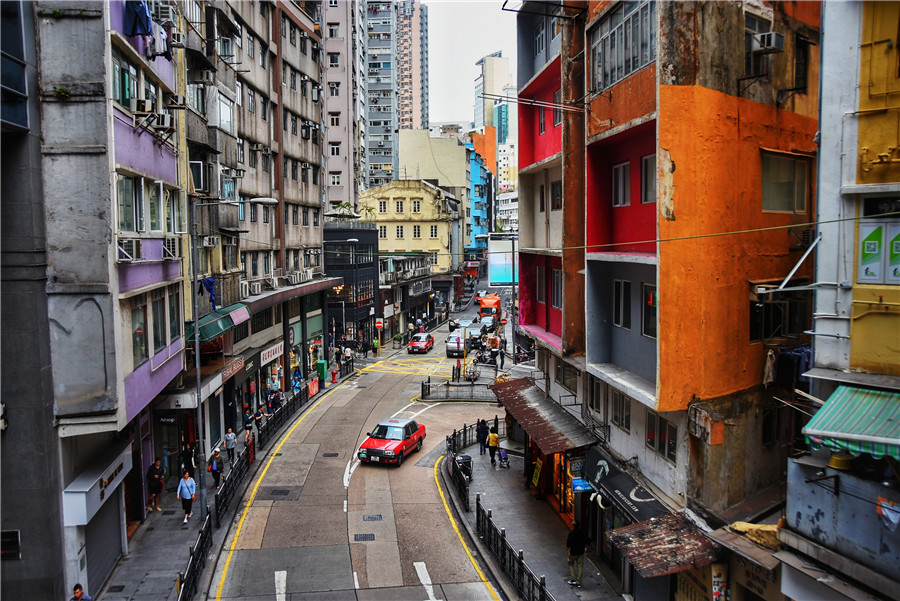 Makeshift home
There are many conditions attached to renting SOCO-sponsored shared apartments. Daily habits and routines for families who qualify must be staggered to prevent conflict over the use of facilities - and the children must be of the same sex.
Wong and his mother met these conditions and joined the first beneficiaries who were helped to move out of their cramped living conditions into a makeshift home.
For the first time, the boy has his own room. It occupies just 5.57 square meters, about half the size of a typical parking space, but is nearly twice as big as the space he previously shared with his mother in Sham Shui Po, one of Hong Kong's poorest areas. That apartment was subdivided into living space for six families.
Lam, the lifeguard, is considering moving from Hong Kong, as he does not see much of a future for him in the city after having a number of different jobs over 20 years.
Housing is his biggest worry. He has been on a waiting list for subsidized public housing since 2014, but he is single and that gives him low priority on the list.
At the end of last year, there were 117,400 single-person applicants and another 150,200 family and elderly people on the list. Government records show that the average waiting time for single applicants such as Lam is five years and five months.
Lam is trying to save money, and five years ago he moved into a coffin house in North Point on Hong Kong Island. The house accommodates 15 people living in spaces bordered by planks.
Tenants pay HK$2,300 a month for a space - more accurately described as a box. Lam, who is 1.75 meters tall, has to bend to get in. Once in bed, there is barely room to sit up to read, so he only uses the space at night.
So, why is there this huge disparity between wealth and dire poverty in Hong Kong?
Chong, the scholar from CUHK, said the answer lies in desirability and demand.
When there is high demand, prices always rise Chong said, and this has helped create the city's wealth gap.
Hong Kong, one of the world's most rapidly aging cities, needs to attract overseas talent to avoid stagnating.
It has many things going for it such as climate, lifestyle, country parks and beaches. Boasting one of the most buoyant economies in the world, it is also the gateway to the huge market on the Chinese mainland.
In addition to their salaries, most expatriates sent to the city by international companies are given allowances by their employers to shield them from the high cost of living.
Chong said professionals free to work anywhere are frustrated by the cost of living in Hong Kong, along with the city's middle-class population.
He cites the low tax rate as another reason people are willing to work in the city, but asks whether they will stay. He also thinks that Hong Kong is failing in its efforts to attract available talent.