Money issuance hits 13-month high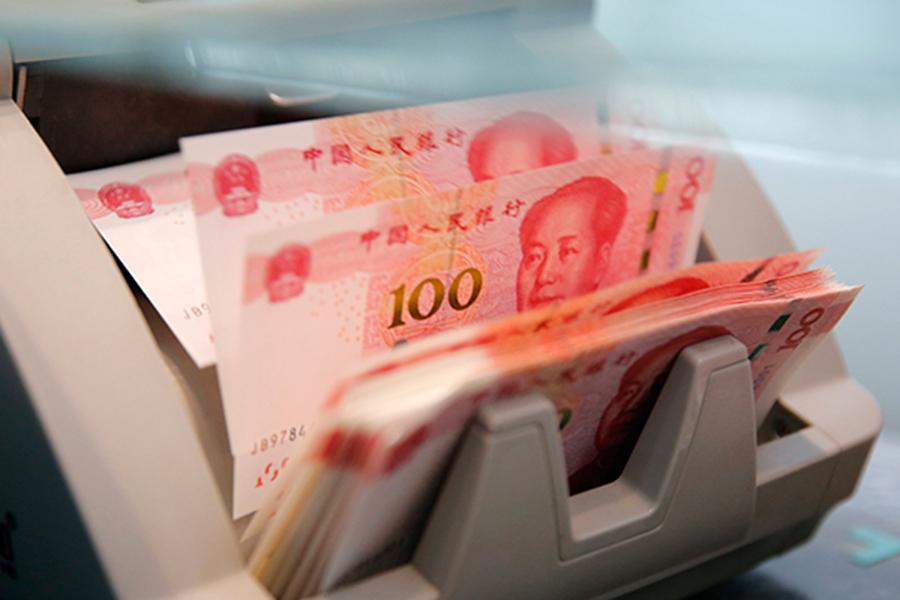 Money issuance accelerated to a 13-month high in China in the first quarter and banks almost doubled new yuan loans from February to March, as the authorities cemented economic stabilization policies through credit expansion, according to the People's Bank of China on Friday.
The broad money supply, or M2, had risen to 188.94 trillion yuan ($28.16 trillion) as of the end of the first quarter, marking growth of 8.6 percent over a year earlier, the fastest since February 2018, according to the central bank.
Banks' lending in yuan also surged in March, by 1.69 trillion yuan, much more than the increase of 885.8 billion yuan in February, but less than 3.23 trillion yuan in January, according to bank figures.
Another key indicator of financing activity-aggregate social financing-rose by 10.7 percent in March, the highest rate since September 2018 and higher than the previous peak of 10.42 percent in January, it said.
Supported by strong credit expansion, especially to inject capital into infrastructure construction, the Chinese economy showed some positive signals starting in the second quarter, including cheered manufacturing activity.
Monetary easing to some extent fueled inflation in March, some analysts said. Consumer inflation jumped to 2.3 percent year-on-year from 1.5 percent in February.
Factory gate prices also inflated year-on-year to 0.4 percent in March from 0.1 percent a month earlier, according to the National Bureau of Statistics.
The booming inflation was one of the reasons the central bank held off on further monetary easing recently, said Shen Jianguang, chief economist at JD Digits, a Chinese fintech group. That ran counter to the market's expectation of another cut in the reserve requirement ratio-a monetary policy used to inject liquidity into the financial market.
The Chinese banking sector, the world's largest by assets, continued its expansion to 268.24 trillion yuan last year, from 252 trillion yuan at the end of 2017. The banking sector's scale has doubled from 133.6 trillion yuan in 2012, according to the central bank's report on Friday.
"The latest financial results from Chinese banks show that their net profits continued to be weighed down by a challenging operating environment," said Grace Wu, a senior director of Fitech Rating's Financial Institutions service.
The International Monetary Fund wrote in its latest Global Financial Stability Report that a decline in profits and low levels of capital at small and medium-sized banks is restraining credit to smaller private companies.