New car platform eyeing bigger presence in more county-level regions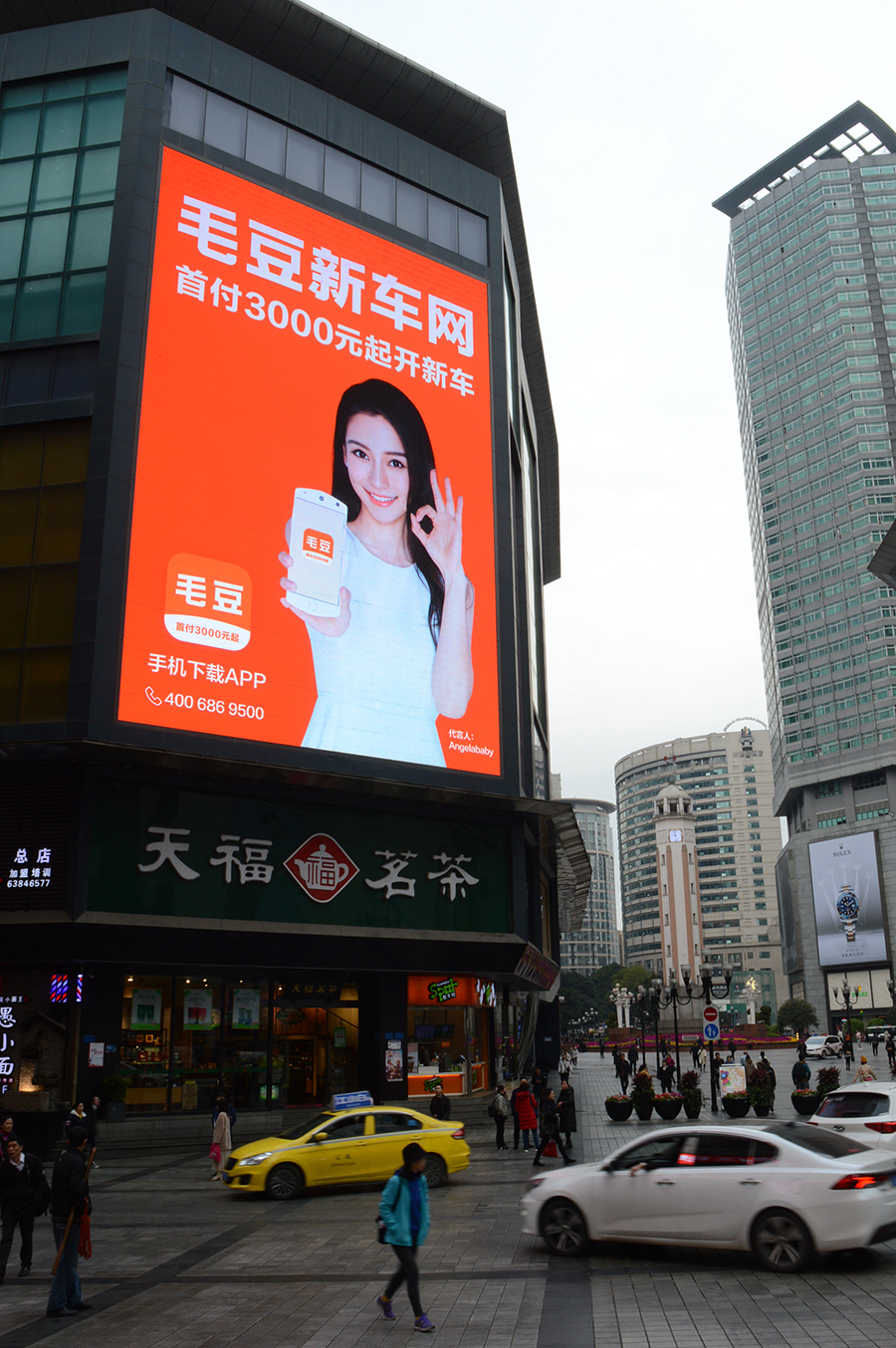 Chehaoduo Group, parent company of Chinese online used car platform Guazi, is looking to expand its new car business to more county-level regions, as well as further develop its used-car business, to offset slowing growth in China's automobile consumption industry, a top company official said.
The company plans to upgrade its over 300 offline direct stores for new cars and establish over 1,000 such stores in 1,000 county-level regions of China this year.
"Demand for new cars is slowing, while that for used cars is constantly expanding, thanks to the government's favorable policies, an increase in car ownership, people's transformation to a more rational consumption attitude, as well as the growing number of people who plan to change or buy cars," said Yang Haoyong, CEO of Chehaoduo Group.
At the same time, it plans to open more brick-and-mortar used-car stores across China, so that more consumers can benefit from their one-stop services. It also plans to open car maintenance stores in the country, to offer consumers a more complete service throughout the whole life span of car consumption.
Statistics from the China Association of Automobile Manufacturers showed that from January to February, China's new car sales totaled 3.85 million units, down 14.9 percent year-on-year, and the decline had been going on for eight months.
Industry experts said that surging demand for new cars in the past has led to saturation in new car consumption and urban consumption capacity. Besides, considering the macroeconomic environment and house loan pressures, it is inevitable that there is a decline in the sale of new cars.
"With the development of the internet, the penetration rates and transaction volumes of internet-based e-commerce platforms and 'New Retail' platforms went up year after year. Consulting institute zhiyan.org forecast that by 2022, the overall penetration rate of China's e-commerce industry will reach 28 percent. Internet-based used-car platforms are evolving rapidly. The transaction volume of Guazi.com in the past two years surpassed that of the offline dealers," Yang said.
He noted that the revision of the car circulation management approach and the cancellation of the domestic used-car relocation restriction policy have made it possible that used cars can circulate across regions in China, and consumers can benefit more from the convenience of cross-regional car purchases. Therefore, the company aims to boost cross-regional car circulation, and with the help of its offline stores across China, its system offers "smart matches" for consumers to select the most suitable car.
At the same time, its complete service ecological system gets rid of consumers' concerns about cross-regional car purchase, while its big data-driven digital system solves the uneven situation of car sources between regions, boosting balanced development across China.
Last month, Guazi teamed up with Taobao's used-car platform in the "New Retail" area, including consumption service, used-car auctions and used-car circulation, to build a "New Retail" platform for used cars.
Currently, they operate through Alibaba's auction platform paimai.taobao.com, and will jointly launch stores at Taobao soon. In this way, both companies are helping to promote the consumption upgrade in the automobile industry.
By using Guazi's service capabilities that extend the whole consumption life cycle of used cars, Guazi and Taobao will offer consumers with one-stop car consumption services covering transactions, ownership transfer, financial services, insurance and maintenance.
Zhan Hu, operations director of Taobao's used-car platform, noted that their partnership will offer consumers high-quality car services, explore new business modes of used-car circulation across regions, develop the incremental market, and provide consumers with one-stop car services combining online and offline.
Chehaoduo has also targeted the new car market. Its new car platform - Maodou.com, plans to further develop the market and penetrate into lower-tier cities, with a goal of opening 1,000 physical new car stores in 1,000 county-level regions this year.
"China's car ownership is lower than 170 per thousand population, far behind that of the developed countries. With continued improvement in the level of urbanization, as well as the increase in the disposable income and consumption level of rural residents, huge potential lies in the lower-tier cities," Yang said.