New horizons for Hozon as it opens design center ahead of Shanghai car launch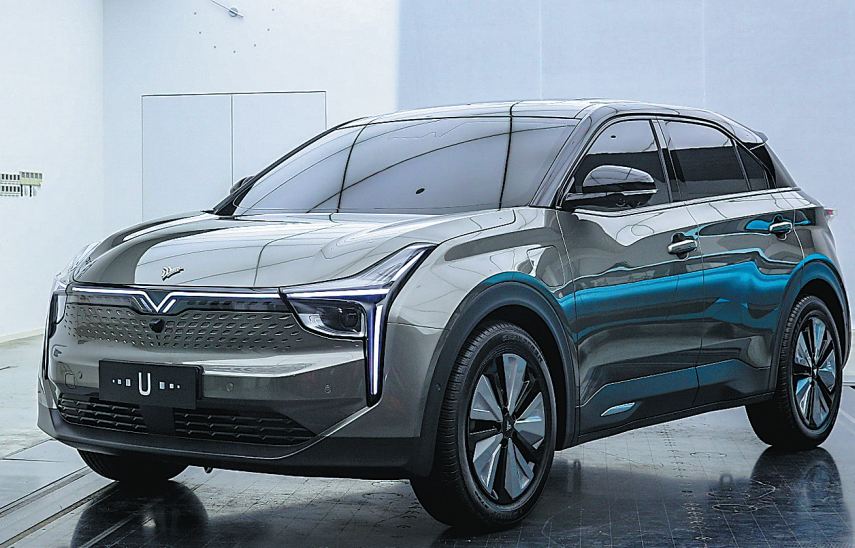 Hozon New Energy Automobile is to boost its development this year with a Beijing design center revealed a few days ago. The company also said pre-sales of its new electric SUV U are to begin at the Shanghai auto show on April 16.
Promoted as a product innovation zone to explain its brand culture and focus on user experience, the Beijing design center is built focusing on new energy vehicles, with a full service chain covering innovative design, digital design and physical optimization.
It is an important step for the startup's integration with its Shanghai R&D center, Beijing modeling center, Jiaxing R&D center and Tongxiang production base in Zhejiang province, together with an autonomous driving R&D center in the United States, an engineering and technology center in Germany and a Turin design center in Italy.
The Beijing design center covers more than 4,000 square meters near the 798 Art Zone.
At the launch of the new design center, the carmaker's intelligent pure electric SUV model U made its debut.
The model uses a high density lithium-ion battery with a NEDC range of 500 kilometers and maximum range of 660 km. The vehicle has a class-leading 2,750-millimeter wheelbase.
The SUV is also equipped with intelligent robot, which can analyze driver's speech and behavior and provide relevant services.
The model U is the first vehicle based on the carmaker's new and exclusively electric platform, called HPC. Its design originates from the Eureka 01 concept car released last year.
Chang Bing, vice-president of Hozon and general manager of the design center, said that when comparing the Eureka 01 to model U, the size is bigger and styling sharper, but the design philosophy and the pursuit of brand spirit of the carmaker do not change.
According to the company, the model U will be launched and put on pre-sale at the upcoming Shanghai auto show. Customers are to get their vehicles in December.
The model U is the second mass-produced vehicle from Hozon. Its first mass-produced model, the N01 SUV, received more than 50,000 orders before it hit the market last November.
Established in 2014, the carmaker obtained the qualification to produce pure electric passenger cars in 2017. Hozon plans to deliver 30,000 vehicles this year.
Zhang Yong, chairman of Hozon, said in an interview last month that they will expand its dealerships to counties, from 66 to 200 nationwide.
At the Shanghai Auto Show, Hozon will showcase three products: the model U, a new concept vehicle called EPX and an updated N01.
The new N01 is expected to hit the market in June.
In the future, Hozon said it will focus on intelligent innovation and provide charismatic products and high-end service for its customers and lead the industry development.