Chinese documentary films make waves at Asian festival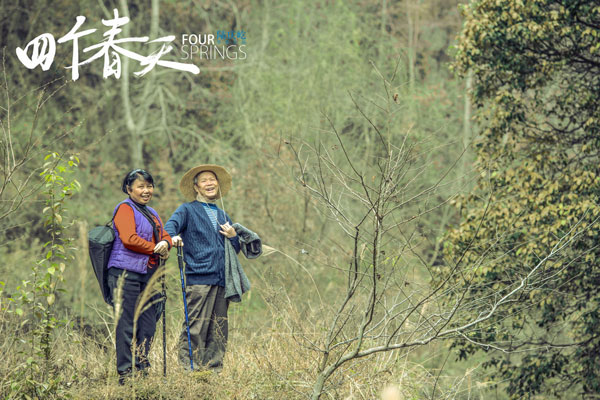 Two Chinese documentary films debuted at the Season Eight Asian film festival held in Chicago over the weekend.
Up the Mountain, directed by Zhang Yang, was shown on Saturday, while Four Springs, directed by Lu Qingyi, was shown twice on Sunday at the Heritage Museum of Asian Art in Chicago.
Lu flew over from China to host Q&A sessions and was surrounded by audience members who were struck by the beauty and life presented in the film.
Up the Mountain tells the story of a Chinese artist who moved from Shanghai to a mountain village in Dali, Southwest China's Yunnan province, and how his painting lessons for locals enriched cultural life there.
Through his interaction with the locals, the film portrays the traditions and lifestyle of the Bai ethnic group and the impact of modern China on them.
"I love the film," Sophia Wong Boccio, founder and executive director of Asian Pop-Up Cinema, says. "Every frame of the film is like a beautiful painting."
Boccio says the Asian film festival presented by Asian Pop-Up Cinema is expanding and it is the first time documentary films are included.
Director Zhang first gained international fame with the feature film Shower in 1999.
John Rohsenow, board director of Chinese-American Museum of Chicago, who attended the screening, says: "I lived in Hangzhou and Dali before. I find the film accurately presented Dali."
Rohsenow says the documentary records the traditional rituals to worship gods, and events like funerals and weddings, which are all very authentic.
"The Bai people's lives and how they are being modernized by the painting master are very real to me."