Xiamen wins right to host influential film festival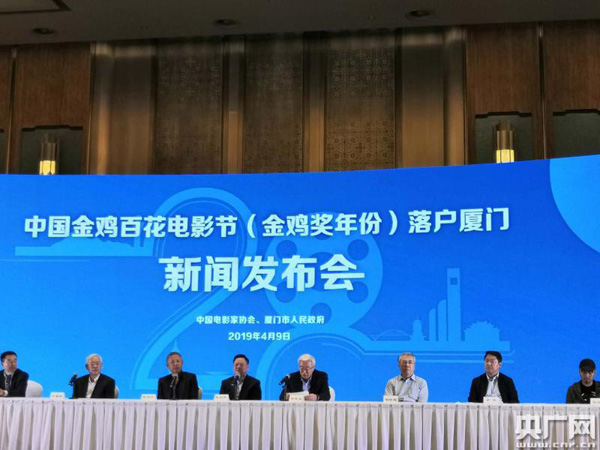 The Golden Rooster Award, one of China's most authoritative film awards, for 2019 and the following 10 years will be presented in Xiamen, a coastal city of East China's Fujian province, as an official news conference announced Tuesday.
Expert evaluation determines the recipients of the Golden Rooster Award, while the Hundred Flowers Award, another notable honor in the domestic film industry, is decided by audience voting.
Both of the awards are granted biennially during the Golden Rooster and Hundred Flowers Film Festival, a two-in-one event held in turns for either of the awards every year.
The festival, organized by the China Film Association since 1992, had previously taken place 27 times in 26 cities across the country, while the association had been seeking a stable host city for the Golden Rooster Award in recent years, according to Zhang Hong, vice-chairman of the association.
Xiamen defeated several other prospective cities for its competitive economic strengths, achievements in film industry development and related favorable policies, according to experts and officials at the news conference.