Chinese documentary films make waves at Asian festival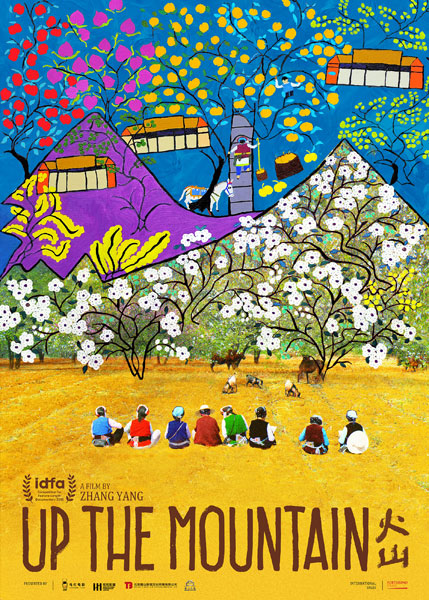 Film curator Shelly Kraicer, who programs East Asian films for the Vancouver International Film Festival, moderated discussions with the audience after each screening.
Kraicer says Zhang has shifted to realistic and non-Han Chinese films a few years ago and he is "brilliant in doing self-awareness films", and "explores what it means to be Chinese".
If Up the Mountain is a hybrid of a well-documented and constructed film, the impact and strength of Four Springs lie in its raw, personal observation and presentation of the life of Lu's parents and their family.
Lu says he had always admired his parents, their positive attitude toward life and their talent. He documented their life first via still photos and then via video, in an effort to pay tribute to them. And it was only much later that he thought about putting everything together as a film.
Lu is a self-made filmmaker.
He left home at age 15 and picked up various professions-a painter, a bar singer, a miner, a paper-maker, a website builder and an animator-before combining all the skills he had learned in life to make a film.
"I feel my parents are great and lovely," Lu says. "They've inspired me, and I thought their life story would inspire others as well."
Lu says he wants the audiences to figure out their own takeaway from the film.
"This is a profoundly moving film," says Kraicer. "Its beauty lies in its morals and ethics."
Season Eight of the Asian film festival showcases a total of 16 films from many Asian countries including China, Japan, South Korea, Mongolia, Singapore, Cambodia and Indonesia.
The biennial Asian film festival which began on March 12 runs through April 24.