The world-leading window
Share - WeChat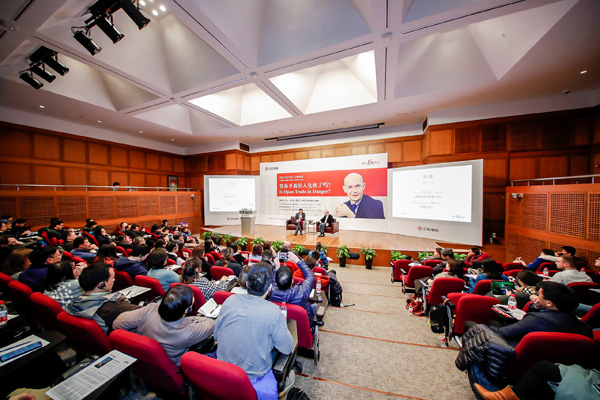 CEIBS has another good reason to celebrate its 25th anniversary this year, after winning fifth in the Financial Times' most recent global MBA and EMBA rankings, Lin Shujuan reports in Shanghai.
After spending five years as a global marketer in the pharmaceutical industries in Europe and the United States, Yann Biehler decided to do an MBA program in 2017 to further his learning and prepare himself for a possible move to China, a country he has always had a strong interest in since childhood.
He applied to three international business schools in Asia including China Europe International Business School. And although he was accepted by all three institutes, enrolling in CEIBS seemed the most obvious choice.
"All businesses around the world talk about China, but you need to be in China to understand what China is," says the 29-year-old Frenchman, who started his two-year MBA program last August at CEIBS' flagship campus in Shanghai's Pudong New Area.
"Take something as simple as WeChat (a popular instant-messaging social media platform in China) for example-you cannot understand the importance of this tool without being here because there is no equivalent to WeChat in the world."
Biehler is just one of the growing number of international students CEIBS has attracted over the years. Of the 175 students in Biehler's cohort, 64 are from overseas. Among them, 26 are from North America and Europe, up from 18 out of 179 enrolled in 2017.
"CEIBS' biggest competitive edge is China," says Ding Yuan, vice-president and dean of the institution.
Most Popular