Steel city Qian'an attempts to move away from industry
Share - WeChat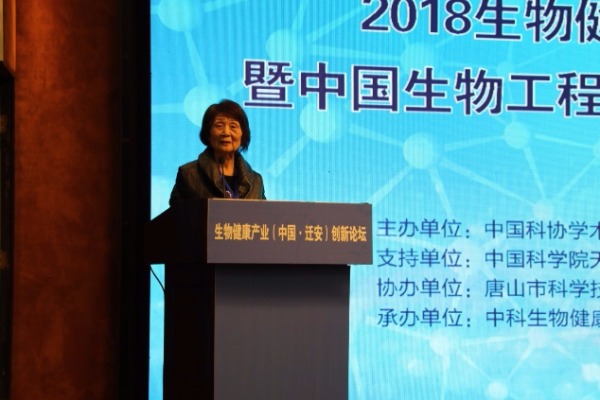 Qian'an, the city of steel in Hebei province is seeking to transform itself from being an industrial hub into a city that is focused on more environment-friendly activities.
And in keeping with this objective, it recently hosted te Bio Health Industry and Healthy Aquaculture (Qian'an, China) Innovation Forum, where setting up of the China Bioengineering Society (Qian'an) Collaborative Innovation Center was announced.
The forum was hosted by the China Science and Technology Association Service Center; the China Bioengineering Society and the Qian'an Municipal People's Government.
More than 60 experts and 200 representatives from well-known universities, institutions and enterprises attended the conference.
Liu Chengguo, the former deputy minister of agriculture said that the setting up of the center will promote the transformation of Qian'an into a health industry hub, and promote a major shift in its economic structure.
Meanwhile, the China Bioengineering Society said that it is willing to play an active role in helping Qian'an develop its bio-health industry and support local enterprises in innovation.
One of the areas that is expected to be focused on is developing self-sufficiency in protein feed for pigs.
Currently, China can meet just about half of its needs, but if the levels are boosted to current American standards, the country can save at least 110 billion kilograms of grain per year.
Separately, the Bioengineering and Healthy Farming Big Data Platform was officially launched in the city.
The platform is one of the key components of the center, which will providE regular bio-health industry development reports to the Qian'an government.
So far, the center has set up an institute that created the Zhongke Kangyuan Biotechnology Company, which is the only enterprise in Hebei that is listed as one of China's 50 revolutionary innovation companies by Baidu, Tencent, Alibaba and Tsinghua University.
Currently, the company has invested 280 million yuan to produce 20,000 tons of "functional" fermented feed and micro-ecological biological feed additives a year.
Most Popular