BRI gives students new horizons
Share - WeChat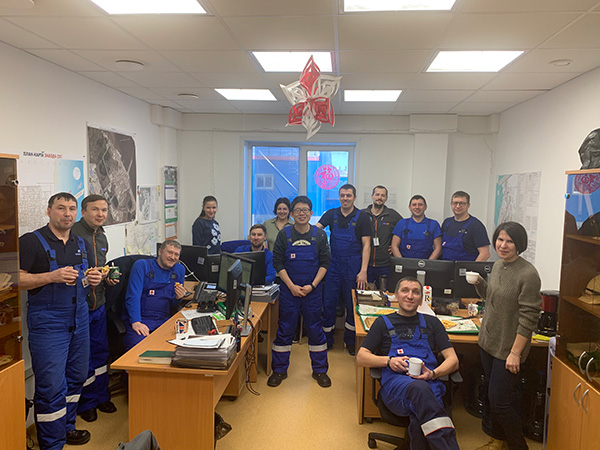 More job opportunities
Among them is Bilal Khalid, a Pakistani student from the North China Electric Power University. He says that he longs to work for a Chinese company's branch office in Pakistan.
Khalid, 26, started to learn control engineering at the Chinese university, after graduating from the University of Management and Technology in 2016 in Lahore, Pakistan.
"I came to pursue my master's degree because I saw the opportunities brought by the BRI," says Khalid. "I hope those China-Pakistan joint ventures or Chinese companies that have ongoing projects in my own country could hire me from here and send me home for work."
Khalid says with his three years of experience studying and living in China, he could play a part in fostering mutual understanding and carrying out further cooperation between the two countries.
For some Chinese employers, Khalid seems to fit the bill for overseas positions. One recruiter from a leading telecommunications equipment provider at the job fair, says "intercultural communication skills are important for doing business abroad, so we usually search for eligible international students at colleges such as Tsinghua University, Peking University and Beihang University".
Another attendee of the job fair, Nathan Miayiza Diwambuena, a postgraduate student from the Democratic Republic of Congo who studies management at Tsinghua University, says he has been equipping himself with knowledge about the BRI.
In 2018, Diwambuena joined the Student Association of the Belt and Road Initiative at Tsinghua University, a student organization that aims to promote comprehensive cooperation and in-depth exchanges. Eighty percent of its members are international students.
Later, Diwambuena worked as a foreign liaison officer in the association, and has successfully invited a group of entrepreneurs, ambassadors and experts in economics or international relations to deliver lectures for the members of the association to help them better understand the BRI.
"After attending the lectures, I'm sure I can contribute to strengthening the connections between people from China and my homeland," Diwambuena says.
Diwambuena has already thought of some potential jobs he could do related to the idea.
"For instance, I can open a restaurant in Beijing that offers African delicacies, or help Chinese investment companies to tap the potential of the African market, or create a startup in the electronics and information sector back in the Congo after I work in China's high-tech companies to gain know-how and experience," he adds.
During last year's Summer Davos Forum in Tianjin, He Lifeng, head of the National Development and Reform Commission, says China had invested $28 billion on the construction of 82 economic and trade development zones in countries involved in the Belt and Road Initiative, generating over 240,000 jobs.
That has enabled a wider variety of career choices for both domestic and international students in the country.
Most Popular