Seeking the right answers
Share - WeChat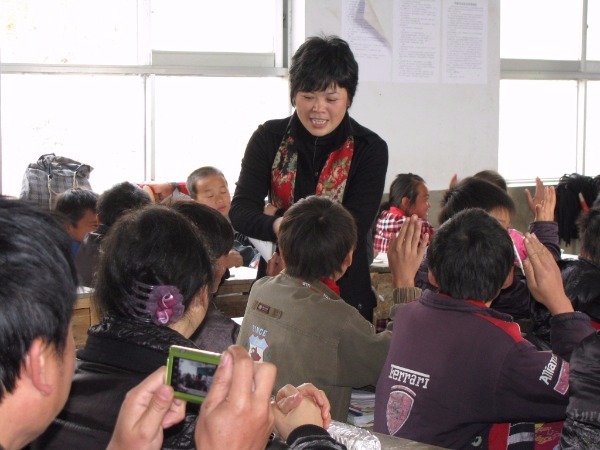 A teacher, a deputy of the National People's Congress, listens to people's problems and proposes solutions, Xing Wen and Yang Jun report.
The long summer and winter vacations during which teachers can recharge their batteries and prepare for a new semester is certainly a perk. But Wu Minglan, a primary school teacher in Liupanshui city, Guizhou province, has certainly not seen it that way for the past seven years.
Wu, a Chinese teacher at Liupanshui Experimental Primary School, has been devoting her spare time to finding out the pressing social needs of people by conducting door-to-door surveys and drafting proposals for the National People's Congress since she was selected as an NPC deputy in 2013.
"I try to strike a balance between instructing the students and following up on people's urgent demands," says Wu, 49, who was re-elected last year.
She just proposed at the two sessions that the government expand maternity leave for female workers and come up with more favorable policies for families with two or more children. She came up with the idea after some of her colleagues at school talked about the challenges and hardships they faced after giving birth to their second child.
Her proposal was the result of a survey of over 60 families with a second child, and focused on how the new arrival influenced the parents' lives.
"I mainly interviewed the parents of my students as they are from various walks of life, and I found that they usually became upset when facing a doubled economic load and more pressure at work," says Wu, adding that she feels a great need to call on the government to help these families go through this period of disequilibrium.
As a primary school teacher, she always concerns herself with the development of compulsory education and the well-being of students in Southwest China's rural areas.
In 2013, when she volunteered to train teachers at a primary school in Liupanshui's Luome village, she was surprised to see that these rural teachers always rushed to the canteen after class without marking papers or giving individual attention to students.
And after investigating the matter she was shocked to discover that these teachers also doubled up as school cooks and often searched for pig breeders in nearby villages at night to purchase fresh, reasonably priced pork for the children.
Most Popular